20th Annual Gardena Jazz Festival Lineup Announced
One of the most highly anticipated community festivals returns for another great show on Sunday, August 27, 2023.

By Ricky Richardson | Contributing Writer
(Gardena, CA) One of the most highly anticipated community festivals returns for another great show on Sunday, August 27, 2023.
Excitement is in the air for the 20th Annual Gardena Jazz Festival, at Rowley Memorial Park, 13220 S. Van Ness Avenue. This is one event that true lovers of music don't want to miss. This year's lineup promises to be an incredible day of music, food, shopping and fun! A variety of vendors will be on site selling food, jewelry, clothing, stylist hats, and skin care products.
It is hard to believe that the Gardena Jazz Festival is celebrating a milestone. Two decades of memorable performances by some of the top smooth jazz, soul, R&B and jazz artists. This is definitely a cause for celebration.
Gardena Jazz Festival brings together Gardena residents and visitors from near and far to enjoy a great day of music with family, friends, neighbors and fellow co-workers. Ask your network to join you for a festive concert in a gorgeous natural setting at Rowley Memorial Park for camaraderie, positive energy and good vibes.
Among the stellar lineup of talented performers this year are crowd favorite, acclaimed saxophonist Boney James, and an electrifying set by Damien Escobar. The Family Stone will make it a family affair with a set of soul, R&B and funk, incomparable sounds of harpist Brandee Younger and Ragan Whiteside.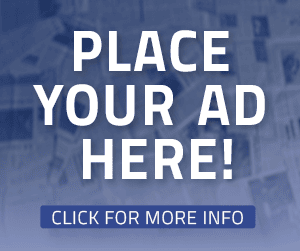 Founded in 2003 by former Assemblyman Steven Bradford, Gardena Jazz Festival has become a beloved annual signature event for resident s of Gardena.
Tickets are on and selling fast in anticipation of the festival to be held in a couple of weeks. Gates open at 9:00am; the festival ends at approximately at 7:00pm.
For more information about the 20th Annual Gardena Jazz Festival visit: https://cityofgardena.org/recreation-and-human-services/jazz-festival  
To purchase tickets: https://eventbrite.com/e/20th-annual-gardena-jazz-festival-tickets-597866905007?aff=oddtdtcreator 
Please Note: all sales are final. The festival is rain or shine. No refunds or exchanges. Artists and times are subject to change. Festival parking can only be purchase on the day of the festival.
Festival organizers are encouraging attendees to use Rideshare due to limited parking. UBER/Drop off is located on the corner of 132nd Street and Van Ness Avenue.
If you are parking in the neighborhood around the festival, please be respectful of the residents and their property.
###