4th Annual Leimert Park Jazz Festival Lineup Announced
Summertime offers Angelenos a lot of cultural events to attend. Author Jenny Han sums it up when she stated, "everything good, everything magical happens between the months of June and August."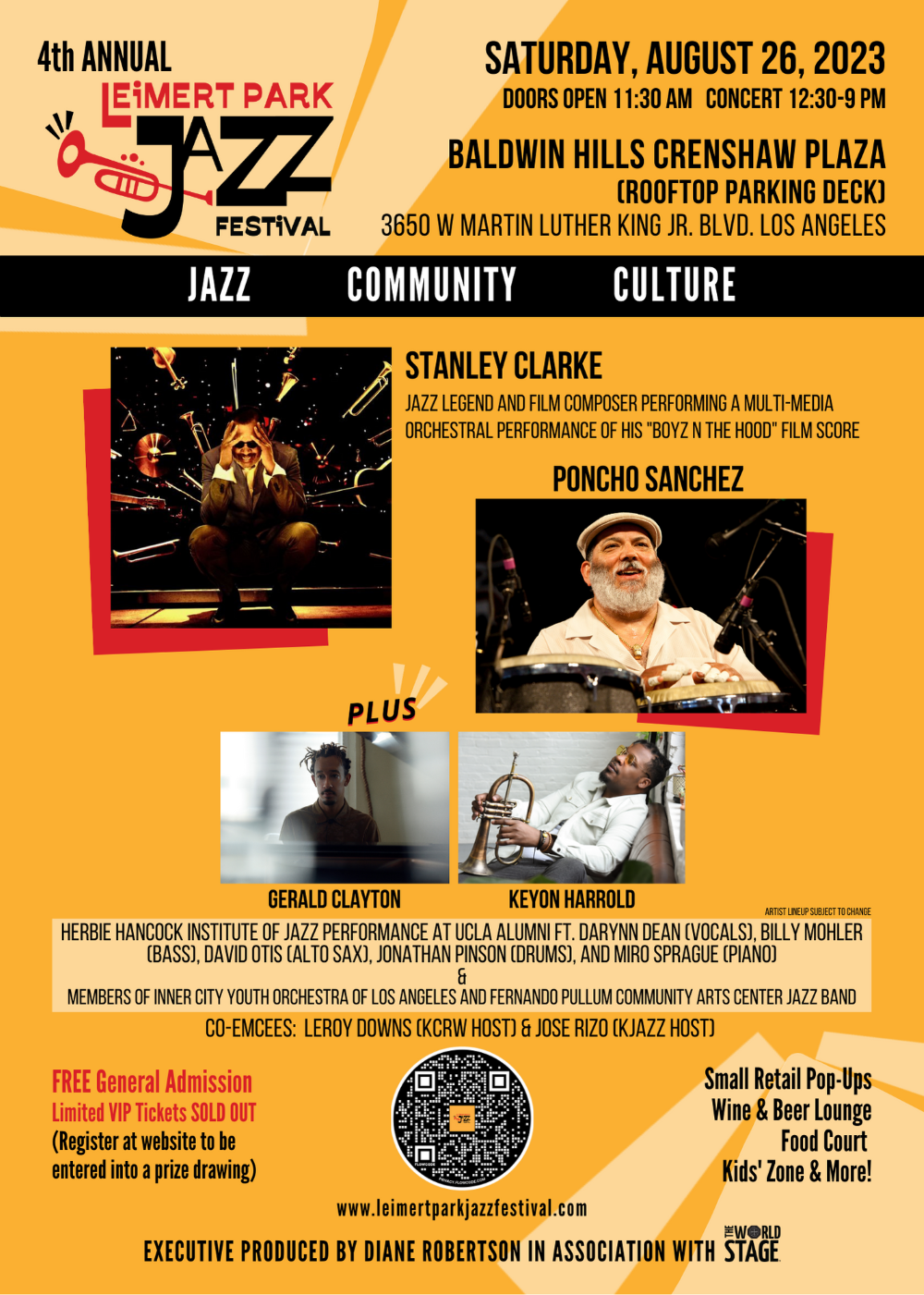 By Ricky Richardson | Contributing Writer
        (Los Angeles, CA) Summertime offers Angelenos a lot of cultural events to attend. Author Jenny Han sums it up when she stated, "everything good, everything magical happens between the months of June and August." 
        Graduations, Father's Day and Weddings take place in June. The nation celebrates the 4th of July each year. August is synonymous with jazz, specifically, the Leimert Park Jazz Festival.
        Los Angeles jazz aficionados, you don't want to miss the 4th Annual Leimert Park Jazz Festival, Saturday, August 26, 2023, at Baldwin Hills Crenshaw Plaza (Rooftop Parking Deck), 3650 W. Martin Luther King Jr., Blvd., Los Angeles, CA. 90008. Doors open at 11:30AM, concert from 12:30-9:00PM. Yes, ladies and gentlemen, boys and girls, the free family friendly jazz festival continues to highlight the vibrancy of our community.
        This year's headliner—4-time Grammy Winner Stanley Clarke will be performing and conducting a multi-media orchestra concert of his score from the 1991 film Boyz N The Hood. Members of the Inner-City Youth Orchestra of L. A. and Fernando Pullum Community Arts Center will be part of the orchestra!
        The festival features an incredible lineup of artists including Poncho Sanchez (who just performed at the Hollywood Bowl Jazz Festival last month). Conguero Poncho Sanchez has stirred up a fiery stew of straight-ahead jazz, gritty soul music, and infectious melodies and rhythms from a variety of Latin American and South American sources. Simply put… get ready to dance!
        Keyon Harrold, who Wynton Marsalis has stated is "the future of the trumpet." The Award winning trumpeter, vocalist and songwriter, and producer Keyon Harrold will be touring in support of a new recording on the Concord Label, released Spring 2023.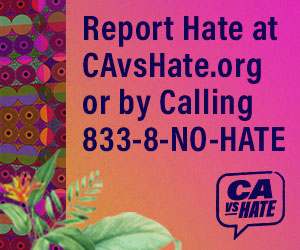 Gerald Clayton, 4-time Grammy-nominated pianist and composer is another artist on the lineup. Expansion has become part of Clayton's artistic identity. His music is a celebration of the inherent differences in musical perspectives that promote true artistic synergy.
        The Herbie Hancock Jazz Institute of Jazz at UCLA Alumni round out the lineup. The rising stars from the acclaimed institute consist of Darynn Dean (vocals), Billy Mohler (bass), David Otis (alto sax), Jonathan Pinson (drums), and Miro Sprague (piano). The future of jazz shines bright.
        The Leimert Park Jazz Festival welcomes the return of LeRoy Downs from KCRW (who has been with the festival from the beginning), co-emceeing with Jose Rizo from KJAZZ (whose band Mongorama performed at the festival in 2021).
        During the 4th Annual Leimert Park Jazz Festival, attendees can look forward to world-renowned & emerging jazz artists, visual arts pavilion, food court, wine and beer lounge, community resource zone, pop-up shops, Kids' zone and more.
       The Leimert Park Jazz Festival, Executive Produced by Diane Robertson in association with The World Stage.
        Visit https://www.leimertparkjazzfestival.com for more information and to register for free general admission to be entered in a prize drawing.
        Follow the Leimert Park Jazz Festival on social media:
Instagram: https://www.instagram.com/leimertparkjazzfestival
Facebook: https://www.facebook.com/leimertparkjazzfestival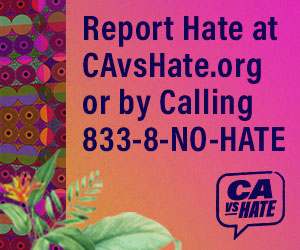 The Leimert Park Jazz Festival is a celebration of jazz, community, and cultural heritage of Leimert Park. Its mission is to build and strengthen community while celebrating & showcasing the artistic spirit of Leimert Park neighborhood in South L.A. Leimert Park is a culturally rich neighborhood that has been the center of African American creative arts and culture for decades.