Busch Light Clash is Bump City
By Earl Heath, Contributing Sports Writer Martin Truex Jr. took the checkered flag at the second BUSH LIGHT CLASH in…
By Earl Heath, Contributing Sports Writer
Martin Truex Jr. took the checkered flag at the second BUSH LIGHT CLASH in the LA Coliseum. The crafty veteran avoided much of the bumper car action that occurred during the race. 
Truex posted the fastest in Saturday's qualifying and then won his heat race Sunday to start second in the final. He laid low  in the main event and was fortunate to stay away from the trouble during the 16 cautions compared to five last year.   
"We did everything right last year and things didn't workout" Truex stated. "This year things were a little different." He took the lead from Ryan Preece with 25 laps to go and never gave it up.   
Austin Dillion came in second after taking out Bubba Wallace with seven laps to go.   
"I couldn't believe how aggressive it was" said Dillion.  "There was nothing but just hammer each other and hope to come out the other side. I got hit one time, it knocked the wheel out of my hands."    
Dillions teammate Kyle Busch, Dillon's teammate with Richard Childress Racing came in third. "I would call it a disaster with just the disrespect from everybody and just driving through each other and not just letting everything kind of work its way out. But I mean, it's a quarter-mile. It's tight-quarters racing."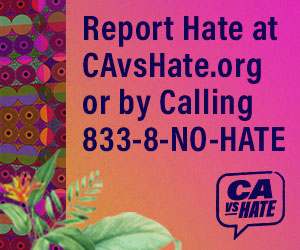 Alex Bowman and Kyle Larsen round out the top five. Bowman was asked when he knew the race would be caution filled-His response :"When they built the track on a football field." 
The legendary Coliseum, will celebrate its 100th birthday in May. It has hosted racing as early as 1945.   
In 2023 we saw twenty-seven 3,500-pound cars pushing their way around a temporary track laid down over 130,000 square feet of plywood and plastic sheeting meant to protect the historic grass field. The track is half the size of the next-smallest on the NASCAR circuit, while its 2.5-degree banking makes it the flattest track as well.   
Bubba Wallace started in the 8 spot and led a race high 40 laps. He finished 22. With seven laps to go he was bumped into the wall  by Dillon. 
"The 3 just never tried to make a corner, he was just always turning into my left-rear" Wallace said of Austin Dillon. "Ya'll are looking for something, but I ain't gonna give you nothing."