Cal State Bakersfield Finally Back Home Against La Sierra
After three weeks of play on the road, which included an in-season tournament, the Roadrunners will finally host another home game…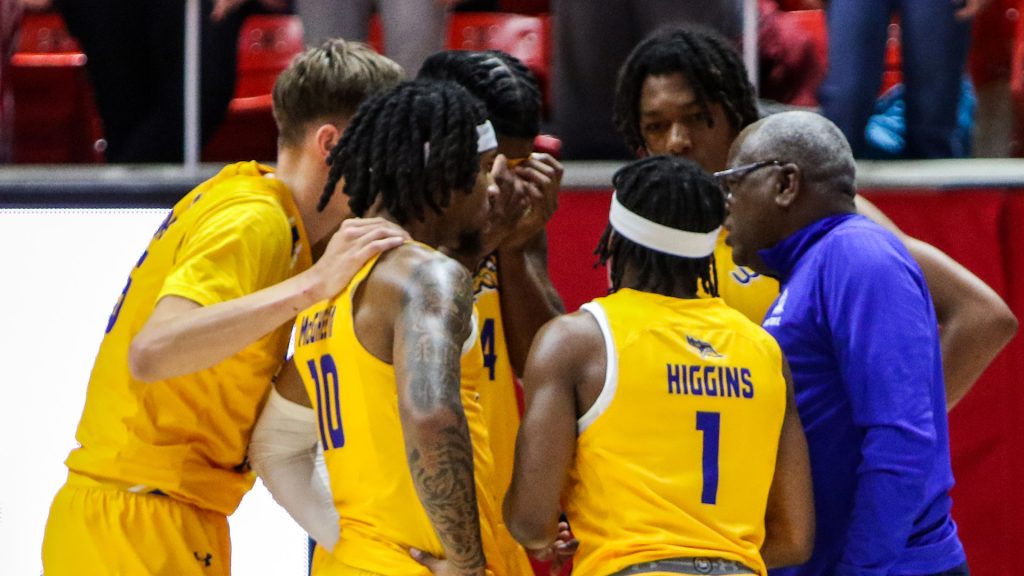 After three weeks of play on the road, which included an in-season tournament, the Roadrunners will finally host another home game against La Sierra on Tuesday.
BAKERSFIELD, Calif. – The Roadrunners spent Thanksgiving Week in El Paso, Texas at the Jim Forbes Classic where they posted a record of 1-2 across three games. Despite how the record looks, the `Runners bared their hearts and played with passion during the whole tournament. CSUB first beat Texas A&M – Corpus Christi, an NCAA tournament team last year, by double digits. The `Runners then dropped a narrow overtime loss to UTEP after coming back to tie despite being down thirteen points at the half. To finish the tournament, Bakersfield had its largest loss but still showed drive and determination as the `Runners fought against Alcorn State. Bakersfield has not hosted a home game in three weeks, but the team will finally be back at the Icardo Center to take on the La Sierra Golden Eagles.
This Week's Schedule
vs La Sierra, Tuesday, Nov. 29, 7 p.m.
`Runner Notes
CSUB has been playing very balanced on offense, with at least two players scoring double-digit points every game and quite a few different players lodging significant contributions each time out.
Each of the three games at the Jim Forbes Classic featured career nights for the `Runners.
Against Corpus Christi, Modestas Kancleris put up a double-double of 20 points and 10 rebounds.
At UTEP, both Cameron Smith and Kaleb Higgins had career nights, setting new highs in points while Smith also had a high in rebounds.
Finally, facing Alcorn State, freshman Kaseem Watson came into his own and with the best game in his young career thus far, tallying nine points.
Scouting the Golden Eagles
La Sierra (0-7) is led by first-year Head Coach Ethan Lowe.
The team was heavily outscored 108-57 in their last game against Vanguard. The Golden Eagles have dropped six out of seven games this season by at least 10 points, and four of those by over 30 points.
In their most recent game, D'Lano Beckles led La Sierra with 11 points and 7 rebounds.
This game will be the first-ever meeting between La Sierra and CSUB.
How to Follow the `Runners
All `Runner home games are available on ESPN+.
Links for video, radio, live stats, and tickets are available at GoRunners.com/Live.
Live updates will be shared during games on Twitter @CSUB_MBB.