California Black Media Political Playback: News You Might Have Missed
Your roundup of stories you might have missed last week.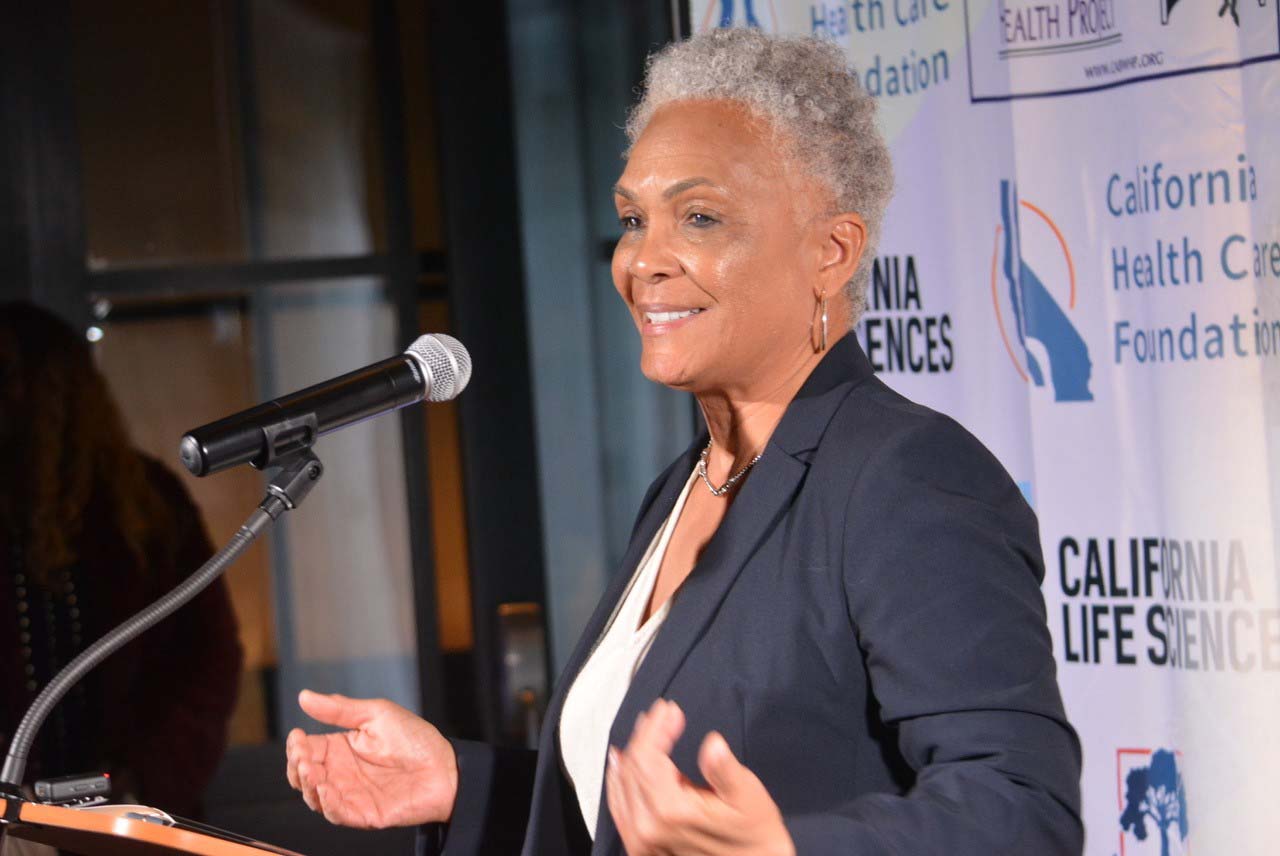 Tanu Henry and Edward Henderson | California Black Media 
Your roundup of stories you might have missed last week. 
—
State Resolution Establishes Black Health Advocacy Week in California 
Last week was Black Health Advocacy Week and Secretary of State Dr. Shirley Weber delivered the keynote speech at the California Black Health Network's (CBHN) 40th anniversary celebration in Sacramento. 
"When you talk about health issues and the challenge of health, we are a large portion of that issue. So, it becomes important that we raise our voice and don't just be quiet when these things happen because they have impact on the future," said Weber at the event. 
CBHN is an organization that is dedicated to "advancing health equity for Black and Brown communities" in California. 
Last month, Assemblymember Dr. Akilah Weber (D-La Mesa) introduced Assembly Resolution (ACR) 53 to establish last week as Black Health Advocacy week. 
"This measure would recognize May 1, 2023, to May 5, 2023, inclusive, and every first week of May thereafter, as Black Health Equity Advocacy Week, and commend the California Black Health Network and other organizations throughout the state for their efforts to improve the health, well-being, and life expectancy of Black Californians," the resolution language reads. 
—
NAACP Announces Plan to Storm Capitol 
The California Hawaii State Conference of the NAACP announced last week that plans to storm the State Capitol to speak to lawmakers about policies that are priorities for the organization. 
The organization will hold its "Annual Day at the Capitol on Monday, May 22, from 8 a.m. to 4 p.m. at the Cal Chamber at 1230 J Street in Sacramento. 
NAACP members from around the state can apply here to attend.  
—
High School Seniors and College Freshmen: The Deadline to Apply for Black Caucus Scholarships Is May 15
California college freshmen and high school seniors have less than a week to apply for the California Legislative Black Caucus (CLBC) scholarship. The deadline is May 15 at midnight. 
According to the CLBC, the scholarship, named after Frederick Roberts – California's first Black lawmaker — was "established to assist deserving students by offering financial assistance to help meet educational expenses."
Get more details and apply here. 
—
Gov. Newsom Lauds California's Transition to Clean Fuels
On May 1, Gov. Gavin Newsom toured World Energy, a renewable fuel facility in Paramount, a city in Los Angeles County. During the event, he praised California's progress in transitioning to clean fuels. 
"You are addressing the impacts that fossil fuels have had on low-income communities," said Newsom. That impact is real, and that impact is raw for people living in those communities. 
Newsom said he is proud of the progress California is making in its effort to fully transition to electric vehicles by 2035.  
"California's clean energy future is here, and there's no better example of that than this petroleum refinery turned renewable fuels hub. The fuels of the future are clean, and California is leading the way with billions of dollars to supercharge this transition while creating thousands more good green jobs and growing our economic might," he added.
—
With New Tax Credit, Legislative Black Caucus Wants Black Workers in Entertainment Industry to Get Their Piece of the Pie 
On April 27, the Senate Budget Subcommittee #4 held a hearing on the California Film Tax Credit, a $330 million dollar program launched in 2020 to bolster the film industry in the state.
The California Legislative Black Caucus (CLBC) want Black workers in the entertainment industry to benefit from the tax break. 
CLBC chair Assemblymember Lori Wilson (D-Suisun City) and the caucus' vice chair State Sen. Steve Bradford (D-Inglewood) in a letter to the committee said, "We write to request that the Senate Budget Subcommittee #4 have a robust discussion regarding the diversity requirements for California Film Tax Credit that includes key stakeholders," CLBC Members wrote in a letter. "(We) are interested in highlighting the lived experiences of Black workers in the entertainment industry and survey the economic impact the new measure will have on Black and Brown entertainment workers."
—
Republican Lawmakers Push Constitutional Amendment to Kill the "Death Tax"
On Tuesday last week, State Sen. Kelly Seyarto (R-Murrieta) held a press conference on SCA 4, a constitutional amendment that would restore taxpayers' property rights. This would allow Californians to keep their family business and childhood homes after their parents or grandparents pass away.
"This legislation has one purpose, to restore protections for taxpayers and to keep the intrusive reach of the government away from their family inheritance," said Seyarto. "I urge everyone to join with us, contact your representatives and tell them to vote yes on SCA 4 so we can bring this measure back to the people and restore taxpayer protections."
In 2020, Proposition 19 capped the value of family homes that could be inherited with their Prop 13 tax base to $1 million. It also added a requirement that parents must live in the home for the remainder of their life to transfer the property to their children.
Prior to Prop 19's passage, both parents and grandparents were able to pass their homes and businesses to their children and grandchildren without additional requirements.
"Prop 19 changed the way intergenerational transfers of property were handled, all to the detriment of Californians who had worked so hard for many years to solidify a future for themselves and their families," said Seyarto. "Simply put, Prop 19 resurrected the death tax."
—
California To Provide $150 Million to Hospitals in Distress
Last week, California lawmakers passed Senate Bill (SB) 122 a bill that will provide $150 million in interest-free loans to financially struggling hospitals, mostly primarily in rural areas.
The money will be a one-time emergency allocation and will come from the state general fund if the legislation if the legislation is signed by Gov. Gavin Newsom. 
In a hearing last Thursday, State Sen. Anna Caballero (D-Salinas) says the funding is just the "beginning."
It's antiseptic ointment on the cut. We haven't even started with the Band-Aid," she added.  
The loans will be administered by the California Department of Health Care Access and information and the California Health Facilities Finance Authority in State Treasurer's Office. 
—
House Assistant Democratic Leader Jim Clyburn Endorses Rep. Barbara Lee 
House Assistant Democratic Leader Jim Clyburn (D-SC-6) last week announced that he is throwing his support behind Rep. Barbara Lee (D-CA-12) in her race to replace U.S. Sen. Dianne Feinstein who is not seeking re-elections. 
"She stands by what she believes in, and she doesn't back down. In the House, she is an extremely accomplished legislator with a record of delivering historical achievement to end poverty, eradicate HIV and AIDS, and work for global peace and security," said Clyburn.  
Lee is running against Rep. Katie Porter (D-CA-47) and Rep. Adam Schiff (D-CA-30).
Contra Costa County District Attorney Dianne Becton and San Francisco Mayor London Breed also recently held Bay Area rallies pledging their support. One of the rallies was held at the African American Art & Culture Complex in San Francisco's Fillmore district.