By Earl Heath, Contributing Sports Writer  California has a large number of college and high school player that leave the…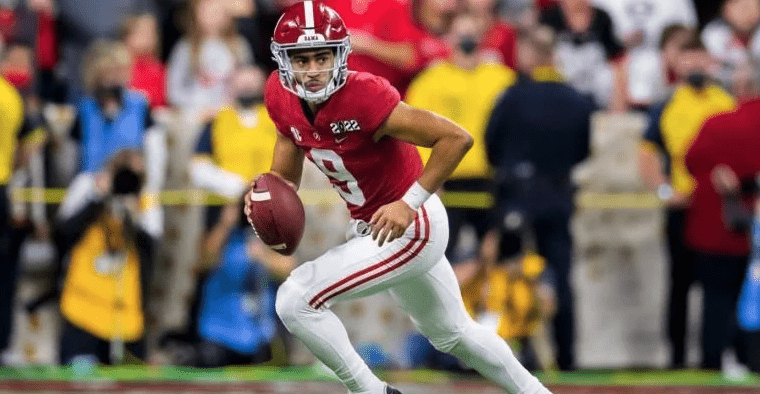 By Earl Heath, Contributing Sports Writer
California has a large number of college and high school player that leave the state to play else where this is how some made out this week player
Zevi Eckhous (Culver City High) completed 23 of 37 passes for 341 yards and 4 TD's  in a 35-6 win over Robert Morris the final game for Bryant University. Eckhous finished the season throwing for 3,228 yards and 26 Touchdowns.
He was also joined by Jalen Powell from Lynwood high who played in 5 games and had 181 receiving yards.
Bryce Young (Mater Dei) completed 20 of 30 passes for 343 yards and 3 TD's as The Tide defeated Auburn 49-27. Young finished the season completing 67 percent of his passes. The Heisman trophy winner also threw for 27 TD's -just 5 INT's and 3,000 passing yards.
DJ Uiagalelei (St John Bosco) completed 8 of 29 passes for 99 yards for Clemson in a tough 31-30 loss to rival South Carolina. On the season the Junior has completed 227 of 364 passes for a 65% that includes 22 TD's -7ints and 2511 yards inleading the Tigers (10-2,8-0) to a berth in the ACC Title game this Saturday.
Kendon Slovis (USC) completed 18 of 28 for 263 yards and 3 touchdowns for Pittsburg (8-4,5-3) in leading the Panthers to a 42-16 win over Miami-( 5-7,3-5) Slovis won the starting job in training camp, he has struggled with consistency for the Panthers (6-4, 3-3 Atlantic Coast Conference).