CARICON 2023- A Three Day Event in Celebration of Caribbean Heritage Month
CARICON, the annual international literary event partnered with the Funtastic Book Fair to host a three-day conference on the beautiful campus of the University of Southern California (USC) inside the Ronald Tutor Campus Center. This amazing event was held on June 2-4, 2023.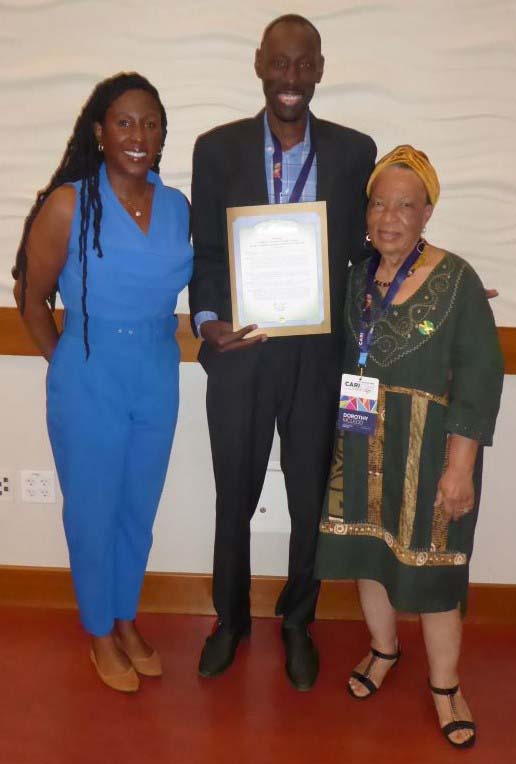 By Ricky Richardson | Contributing Writer
        (Los Angeles, CA)- CARICON, the annual international literary event partnered with the Funtastic Book Fair to host a three-day conference on the beautiful campus of the University of Southern California (USC) inside the Ronald Tutor Campus Center. This amazing event was held on June 2-4, 2023.
        CARICON is presented by the grassroots non-profit organization, Jamaica Cultural Alliance. CARICON 2023 united global scholars, writers, and literary enthusiasts to explore the rich history and notable contributions of Caribbean literature and culture.
        Themed "The Future is Now," CARICON 2023 provided extensive educational programming, keynote speakers, workshops, panel discussions with top leaders, a book expo, live entertainment, special performances aligned with the multifaceted dimensions of Caribbean Heritage.
        CARICON 2023 was a great way to usher in Caribbean American Heritage Month. National Caribbean American Heritage Month is celebrated every June to honor and celebrated America's rich and diverse culture, which also includes the Caribbean American population. The Caribbean community has contributed greatly to the development of the nation in areas of science and medicine. The month of June aims to recognize the contributions of all Caribbean-American people and to teach people more about their culture and history.
        CARICON 2023 got underway with International Storyteller Dr. Amina Blackwood Meeks in a presentation to students at Marcus Garvey Elementary on Friday, June 2nd. Nestled in Los Angeles, the school is named after Jamaica's first national hero and Pan-Africanist, Marcus Garvey.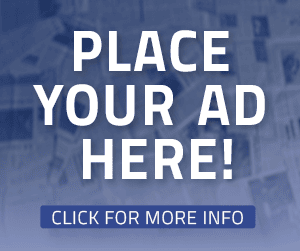 Programming began on Saturday, June 3rd, where various Caribbean representatives, local officials, and Honorary Consul of Trinidad and Tobago brought greetings. Attendees enjoyed a diverse range of cultural performances throughout the day. Christopher Grossett served as Master of Ceremony. Mr. Grossett introduced Dorothy McLeod, Executive Director, Jamaica Cultural Alliance, followed by V. Steve Russell, Founder/Director, CARICON, to offer remarks. Joan Chanman Forbes, Honorary Consul Trinidad Tobago (Island of Focus for CARICON 2023), Tristin Ezidore, Culver City School Board Member, Aurora Martinez, Cassandra Chase, Lakewood City Councilmember and Juanita Coleman Merritt, ED. D, participated in the Opening Ceremony. Lakewood City Councilmember Cassandra Chase presented V. Steve Russell, Founder/Director, CARICON with a Proclamation from the City of Lakewood
        Cecil "Sensi" Francis, steel pans, entertained the crowd with two popular selections, "Calypso Music," and "One Love." People were swaying to the infectious sounds.
        CARICON 2023 featured several insightful, thought-provoking panel discussions and conversations. Dr. Melissa Shepherd-Williams was involved in A Conversation with Dr. Myriam Chancey. During this lively conversation, Dr. Chancey shared her journey creating the award-winning novel What Storm, What Thunder from which she read excerpts.  In the book, Dr. Chancey examines how the earthquake that Haiti in 2010 upends the lives of diverse characters living in the capitol of Port au Prince, and how it ultimately affirms the persistence of human beings in the face of racism, violence and the ongoing struggles of the Haitian people.
        Our taste buds went on a journey to Guyana. Chef Bernard, owner of Taste of the Caribbean restaurant, presentation was entitled Exploring Guyanese Cuisine: A culinary Journey with Chef Bernard. Chef Bernard did an excellent job in conjuring up the flavors and heritage of Guyanese cuisine without a food demonstration. We learned about the diverse influences that shaped this culinary gem, from AmerIndia to African, Indian and Chinese. Attendees discovered the broader context of Caribbean food culture and its global impact.
        From the Caribbean to the World: Navigating the Future of Literature. This panel discussion was captivating, enlightening, and fascinating. Dr. Amina Blackwood Meeks, Storyteller, Author and College Orator served as Moderator. Panelist: Dr. Myriam Chancey, Author of "What Storm, What Thunder" and Judith Falloon-Reid, Author, Film Director and Host of Shelf Life. The panel explored changes in the literary landscape over the last decade. They also discussed various topics, new & trending genres in tropical settings, strategies for promoting and marketing literary works to reach readers in the Caribbean diaspora and beyond.
        Madeline Peña, Associate Director, Community Engagement and Outreach, Los Angeles Public Library, gave an excellent presentation entitled Discover Free E-media and Digital Services at the Los Angeles Public Library. The session covered popular services including Libby/Overdrive, Kanopy, Hoopla, Freegal, Gale Course, and Mango Languages. These are resources the public can utilize for personal, educational and professional development.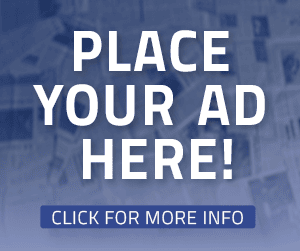 The Power of Dub Poetry: History, Creation and Performance; Steel Pan Island: the magic of Trinidad and Tobago; Library Bridges: Connecting Authors and the Los Angeles Public Library; Writing Biographies and Other True Stories for Kids; The Inside Monster of History: A Master Class on Using History in Fiction were additional workshops scheduled for CARICON 2023, on Saturday, June 3rd.
        CARICON in Association with Malik Bookstore presented Voices of The Street: Poetry Slam and SoundClash were held at the Baldwin Hills Crenshaw Mall, 3650 W. Martin Luther King Jr Blvd. 
        Ten talented poets performed several original pieces in front of a captivated crowd which consisted of celebrity judges, Judith Falloon-Reid, Malachi Smith and Mary Tawadros, aka, Egyptian Princess. Poets were competing for the title of Poetry Slam Champion. Featured poets, Pilgrim, Rich Flow, Tiffany Ike, Tyler Faye, Keanna Jordan, Saint, Gregory Walton II, Dr. Jennifer Edwards-Nixon, Verneil Monk, and Chris Siders. Saint was chosen as in inaugural Poetry Slam Champion, Tyler Faye 2nd runner up, and Tiffany Ike, 3rd runner up.
        CARICON SoundClash capped off the evening with an electrifying battle between two legendary DJs: DJ Jahwigs and DJ KG Battlestar. They had the crowd grooving and moving to the contagious rhythms of reggae and dancehall, to Soca and hip-hop, as well as an eclectic soundtrack of beats from the diaspora.
        CARICON 2023 continued on Sunday, June 4th with another day of wonderful programming at the University of Southern California.