Central Avenue Jazz Festival: Grooving and Moving on The Avenue
 The jazz community whole heartily, jubilantly and joyously welcomed the return of the Central Avenue Jazz Festival for an in-person festival, Saturday, September 23, 2023.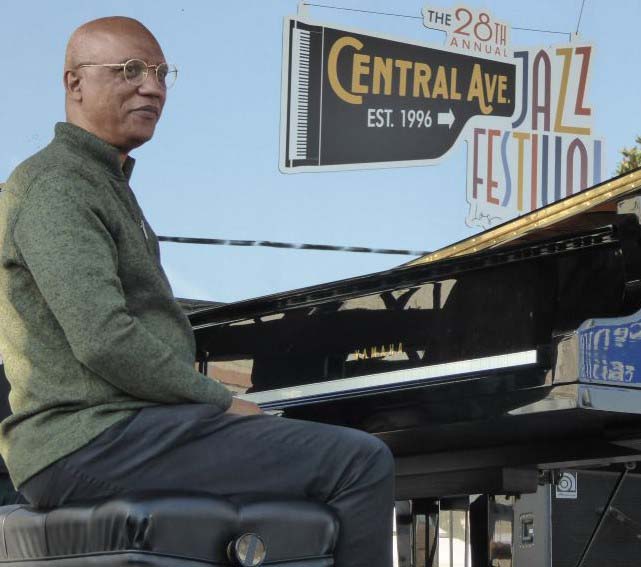 By Ricky Richardson | Contributing Writer
        (Los Angeles, CA) The jazz community whole heartily, jubilantly and joyously welcomed the return of the Central Avenue Jazz Festival for an in-person festival, Saturday, September 23, 2023.
        The festival has been on hiatus since 2019 due to the pandemic. The Central Avenue Jazz Festival was held virtually since 2020 out of precaution to keep the community safe.
        Jazz enthusiasts didn't mind that the festival was scaled down to a one day celebration. Ever the optimist, there is the possibility and hope of resuming to a two-day festival in the future.
        It was common for people to arrive hours early to snag a good seat near the respective outdoor stages. True to form, this tradition returned for this year's iteration of the Central Avenue Jazz Festival.
        The 28th Annual Central Avenue Jazz Festival, a festive outdoor celebration was hosted by Los Angeles City Councilmember Curren D. Price, Jr. (New Ninth District), in conjunction with Coalition for Responsible Development (CRCD), and Concerned Citizens of South Central Los Angeles.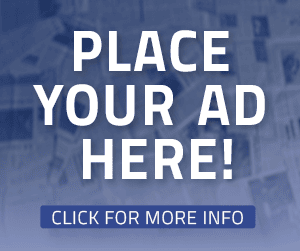 Central Avenue Jazz Festival is popular on many levels. No matter how you look at it, one can say it is a gem, a beloved cultural treasure and/or a signature event for the City of Angels. There is no questioning why jazz fans keep returning to experience one of LA's most revered event honoring the legacy and contributions of jazz music on the cultural landscape of the West coast.
        Central Avenue Jazz Festival is a free-family friendly festival that brought together a large multi-cultural, diverse crowd to celebrate the jazz legends of the past and putting a spotlight on the younger emerging artists that are continuing to carry the torch forward of America's rich #1 art form: JAZZ!
        Everyone is aware and appreciate the fact that music is a universal language. Several thousand lovers of music were in attendance for the 28th Annual Central Avenue Jazz Festival, Saturday, September 23, 2023, from 11:00-7pm. The festival was held on historic Central Avenue between Vernon Avenue and Martin Luther King Boulevard.
        The sweet sounds of Jazz, Blues and Latin jazz performed on three stages filled the air. The Ernie Andrews Stage located on 43rd Street and Central Avenue, Barbara Morrison Stage on 41st and Central Avenue and Dunbar Stage, 42nd Place/and Central Avenue.
        It didn't take long to witness people be-bopping, swaying, swinging, and sashaying to the infectious rhythms heard up and down "the avenue."
        The co-host for the Ernie Andrews stage featured Jose Rizo, a renowned KJAZZ disc jockey, band leader and music producer, and Michael Dolphin, Vice President of the California Jazz Foundation and a music aficionado. 
        The Central Avenue Jazz Festival got underway with a captivating set provided by Top Shelf Brass Band. They brought and showcased the awesome sounds and traditions of New Orleans Brass Bands. It's not loss on this writer that the festival opened with this band. It should be noted that New Orleans gave birth to jazz back in the day.
        Jimetta Rose, a talented LA native known for her incredible singing, songwriter and poetry was the perfect selection to host the Barbara Morrison Stage. 
        Jazz America, led by prominent jazz bassist Richard Simon, kicked off the show on the Barbara Morrison Stage. The energetic youth band continued in a New Orleans mode by performing an arrangement of "Joe Avery Blues" aka, "Secondline."  The group did a great job on compositions by jazz legends. They were outstanding with their arrangements of classics selections by Duke Ellington "Things Ain't What They Used to Be," "All of Me" by Louis Armstrong, "Take the A Train" Duke Ellington & Billy Strayhorn, "Caravan" composed by Juan Tizol and performed with Duke Ellington. The group honored the legacy of Buddy Collette on the compositions "Veda," and "April Skies," with "I Will Remember April" by George Shearing.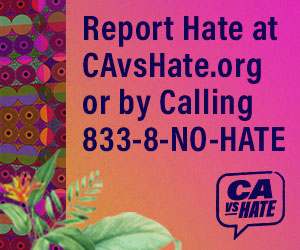 The Dunbar Stage located inside of the iconic Dunbar Hotel featured Keith Rice, Ph.D., Historian/Archivist at the Tom and Ethel Bradley Center (CSUN), and Deborah Swan of the Hefflin Legacy Foundation and the granddaughter of Leon Hefflin, Sr. The two led the crowd in an engaging, educational discussion about the extraordinary but widely known history of Black Angelenos on Central Avenue. The discussion entitled "The African American Experience on Central Avenue brought back fond memories from back in the day for some attendees. The Cavalcade of Jazz was also mentioned in the discussion. This year marks the 78th Anniversary of the Inaugural Cavalcade of Jazz at the original Wrigley Field in South Central Los Angeles, September 23, 1945.
        The discussion inside the Dunbar Hotel was significant. It was a popular mecca during the height of Central Avenue's popularity back in the day. The hotel attracted jazz icons like Louis Armstrong, Ella Fitzgerald, Lena Horne and Billie Holiday. Artists like Gerald Wiggins and Art Tatum played in the hotel's Turban Room piano bar. Duke Ellington's Band and the Count Basie Orchestra also rehearsed and played in the hotel.
        Performers on the Dunbar Stage consisted of the outstanding talents of Los South Central Players, (Youth Musicians Foundation), Yafeu Tyhimba and Joshua Wong.
        Legally Bynd added to our enjoyment of the Central Avenue Jazz Festival. They thrilled the crowd with an electrifying set of blues. This proves once again that the blues is a fact of life, as stated by the late great Willie Dixon. The sight of the crowd responding to the band is proof that the blues is alright.
        Yuko Mabuchi is a great pianist, arranger, composer, vocalist and scat singer. She was the talk of the festival as she performed a fun, engaging set of original materials as well as popular cover selections.  One of the highlights of her set was a cover of "Can't Hide Love" by Earth, Wind & Fire. Check out the artistry and wizardry of Yuko Mabuchi performing this classic track on YouTube recorded at Vibrato Grill Jazz or a live version performed at this year's Central Avenue Jazz Festival also on YouTube or other social media platforms. Check out a live performance of this prolific and phenomenal pianist whenever the opportunity presents itself.
        Yosmel Montejo & LA Caliente added the spicy flavors of Latin Jazz and Salsa to the festivities. Salsa dancers couldn't have been more delighted dancing to the contagious and infectious soundtrack during his set.
        The crowd and I were in for a treat. Hubert Laws premier flute player and winner of the 2011 National Endowment for the Arts (NEA) Master award (the highest honor the nation bestows of jazz artists).  Hubert Laws with special guest Eloise Laws and Debra Laws put on a show stopping, crowd pleasing set of selections from his catalog as well as his collaborations with other musicians.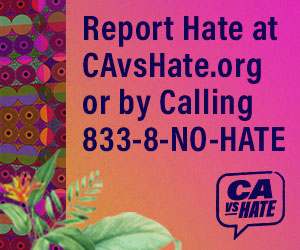 Singer, songwriters Elaine Gibbs liven up the proceedings during her time to shine in the spotlight. She delivered a great performance of original and classic jazz selections. 
        The festival featured a line-up of top notch performers. A highlight included a headlining set by five-time Grammy Award winner Billy Childs. Billy Childs is considered one of the foremost American composers of his era. Billy Childs Quartet performance was superb featuring trumpeter Sean Jones.
        Performance on the Ernie Andrews Stage concluded with the Central Avenue Jazz Experience. This group featured an All-star roster of jazz musicians and leaders in their own right. Ryan Porter, Brandon Coleman, Cameron Graves, Ben Williams, Tony Austin and special guest saxophonist Kamasi Washington. These talented musicians individually and collectively, have blazed a new trail in jazz.
        Boogaloo Assassins closed out the day on the Barbara Morrison Stage. Boogaloo Assassins is a 13-piece Latin soul and Salsa based in Los Angeles. They are three-time recipients of the "Best Latin Band" by OC Weekly Music Awards. Salseros and other attendees left the festival with an extra pep in their step, a little cha cha cha and Salsa two steps.
        Attendees at this Central Jazz Festival inevitably worked up an appetite. They only need to venture over to Jazz Flavor Court for an array of food and beverage vendors. They were provided with a diverse selection of culinary experiences. Crowd favorites and new eateries served up a smorgasbord of cuisines to satisfy everyone's palates. 
        Four pavilions complemented and enhanced the jazz festival experience for all in attendance. Youth programming provided games and arts and crafts; health and wellness provided a wide range of healthcare services. The art pavilion curated by La Mancha had a unique cultural art exhibit featuring cutting edge artwork from renowned local artists. Featured art exhibit LP Aekili Ross entitled "Giant Steps." Additional artists on site featured Buena Johnson and participating artists Bert Ross, EnkOne, Leo Aguiree, Mohammed Mubarak, Ron Zeno, Skira Martinez of Cielo Galleries, Wendell Wiggins, X. Darvi and Shelton Gillis.
        The public Services pavilion provided valuable information and resources were available to residents of the greater Los Angeles area.