Chargers defeat Rams 34-17 in 2023 Preseason Opener
Quarterback Stetson Bennett's solid play not enough for Rams as they fall to the Chargers 34-17 in preseason opener at Sofi Stadium.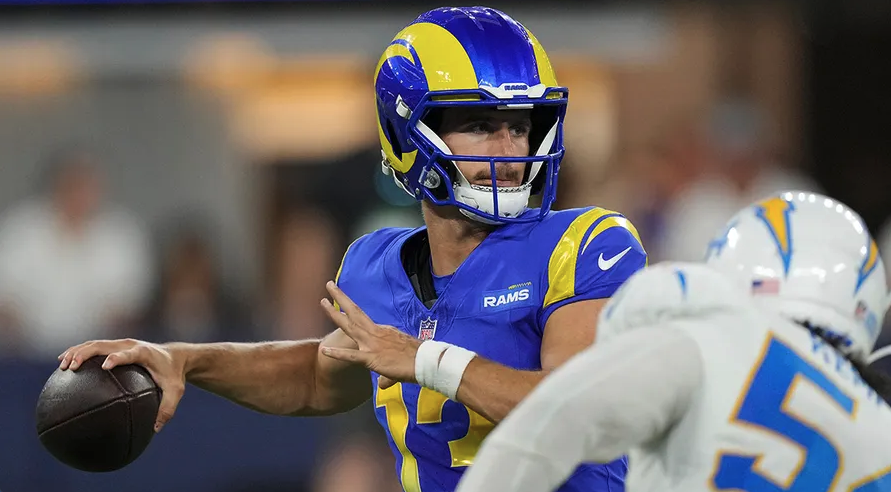 By Austin Gage | Contributing Sports Writer
In a preseason battle between the two Los Angeles-based football clubs, the Chargers took down the Rams 34-17 on Saturday night. Even though the game will not officially count, a lot of great moments were present for players trying to make the official roster on both sides. Despite the fact that only a select few first team starters played in the game for either the Rams or the Chargers, a large crowd of over 70,000 attended the preseason opener in Sofi Stadium. 
Both teams come into the 2023 campaign with a sour taste in their mouths from the previous season, each for different reasons. 
The Rams are coming off a disappointing season in which they ended with a lowly 5-12 record. In a deeply injured-riddled season that saw star quarterback Matthew Stafford and star wide receiver Cooper Kupp miss a great amount of time due to being banged up, everything seemed to go wrong for a team that won the Super Bowl just the year prior. They look a bit different this season roster wise, as star cornerback Jalen Ramsey was shipped to the Miami Dolphins for a third round pick (which turned into outside linebacker Byron Young out of Tennessee) and backup tight end Hunter Long. Many expect this season to be a rebuilding year for the Rams as their over/under for total wins on the season sits at just 6.5. 
For the Chargers, disappointment seems to be an unfortunate pattern. A year after missing out on a playoff trip by a heartbreaking loss to the Las Vegas Raiders in the last week of the season, quarterback Justin Herbert and company crashed out of the 2022 playoffs after blowing a 27-0 lead to the Jacksonville Jaguars in the AFC Wild Card Round. The Chargers, again, carry high expectations with a talented roster as they share the ninth-highest odds to win the Super Bowl. A great issue that seems to be evident most seasons with this Chargers squad seems to relate to injuries. A healthy Chargers team stacks up with arguably any team top-to-bottom in the entire league.
The preseason opener was important for both teams to see what they have in certain players and begin the season on a high note to carry any sort of momentum into the regular season that will kick off September 7th. 
Early on, it was Rams' sixth round rookie cornerback Tre Tomlinson out of TCU that made an instant impact. Tomlinson was able to force two incomplete passes intended for Chargers' first round rookie wide receiver Quentin Johnston, who also donned the purple and white for TCU in college alongside Tomlinson. The Chargers are looking for Johnston, who would go on to catch an eight yard touchdown just before halftime, to provide quality receiver play in the third receiver starting role alongside stars Keenan Allen and Mike Williams. Tomlinson, the nephew of Chargers' Hall of Fame running back LaDainian Tomlinson, is fighting for a starting cornerback role on a young Rams defense.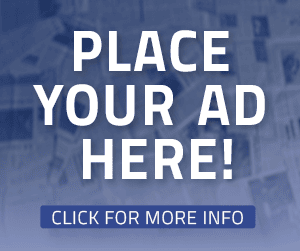 After a pair of Cameron Dicker field goals, the Chargers held a 6-0 lead early in the second quarter. After another unsuccessful Rams drive that ended in a punt, the game's first touchdown was scored on an electric 81 yard punt return by Chargers' wide receiver Derius Davis (also out of TCU). Showcasing his 4.36 second 40 yard dash, which was second for receivers who participated at the NFL Draft Combine, Davis was able to make a joystick-style juke and race down the sideline to give the Chargers a 13-0 lead. Davis, who tallied 6 return touchdowns in his collegiate career, figures to be a dynamic return man for the Chargers come regular season.
The next series, the Rams checked in fourth round quarterback Stetson Bennett into the game. Bennett, a two-time college champion at the University of Georgia, was knocked coming into the draft process for two main things above all: his older age, 25, and his smaller than traditional height, five feet and 11 inches. Despite the question marks, the Bulldog product displayed a solid performance for his first-ever professional action. Shaking off two near interceptions in his first series, Bennett would end the game with 191 passing yards on 17 for 29 passing with one touchdown pass. A highlight of his was the 11 yard touchdown toss to fellow rookie wide receiver Puka Nacua out of BYU, which cut the Chargers lead to 13-7 before Johnston's touchdown right before half extended the Charger lead. Nacua ended the game with three catches for 32 yards and that touchdown grab.
As the second half kicked off, the TCU connection from both sides continued as quarterback Max Duggan entered the game for the Chargers. Duggan, who matched up against Bennett in the 2023 National Championship between TCU and Georgia which was also played in Sofi Stadium seven months ago, was a seventh round pick. Fortunately for Duggan and Chargers, this game ended much differently than that National Championship game in which Bennett's Bulldogs bulldozed Duggan's Horned Frogs by a score of 65-7. 
Bennett continued his solid play after the shaky start and led a touchdown drive capped off by a recently signed running back Royce Freeman three yard score. Bennett seemed dialed in and even showcased a quality anticipation throw to wide receiver Tyler Johnson for 17 yards. The Rams cut the Charger lead to six and entered the fourth quarter in position to take the lead for the first time all game.
However, that notion quickly evaporated as Chargers' undrafted rookie running back Elijah Dotson scored a 37 yard touchdown up the left sideline to push their lead to 27-14. Dotson, who played his collegiate career at Sacramento State and Northern Colorado, also punched in a similar 40 yard run to secure the victory for the Chargers with less than four minutes in the game. Perhaps Chargers fans hope they may have found another hidden gem running back from a Colorado school, similar to undrafted Pro Bowl current running back Austin Ekeler. Dotson finished with the game with 92 yards on six carries and those two touchdowns. 
Another bright spot for the Rams despite the loss was second year outside linebacker Keir Thomas II, who was able to tally one and half sacks and two tackles for a loss. Thomas II definitely made his name known and potentially helped his case to be on the Rams final roster right before the beginning of the regular season. 
Despite the loss, Rams' coach Sean McVay had plenty positive to say and especially applauded the performance of Bennett in his professional debut. 
"I thought he did a nice job. I thought he did a good job of being able to exhaust some of his progressions, it was a step in the right direction", McVay stated after the game, "I thought there was a lot of good opportunities for him to be able to learn from and you could see some of the things that excite us about him."
Bennett matched McVay's overall message as well and responded to the two-near interceptions he threw early in the game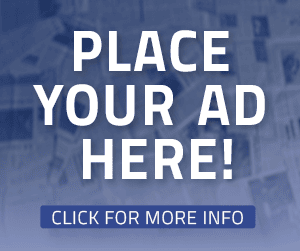 "I just don't think about it. Thank you for not catching that and we are on to the next one," Bennett joked. 
Up next in the preseason for the Rams is a Saturday matchup against the Raiders at Sofi again. For the Chargers, they will also be hosting the Saints on Sunday at Sofi.