Dr. Fred Luther Haynes Funeral Announcement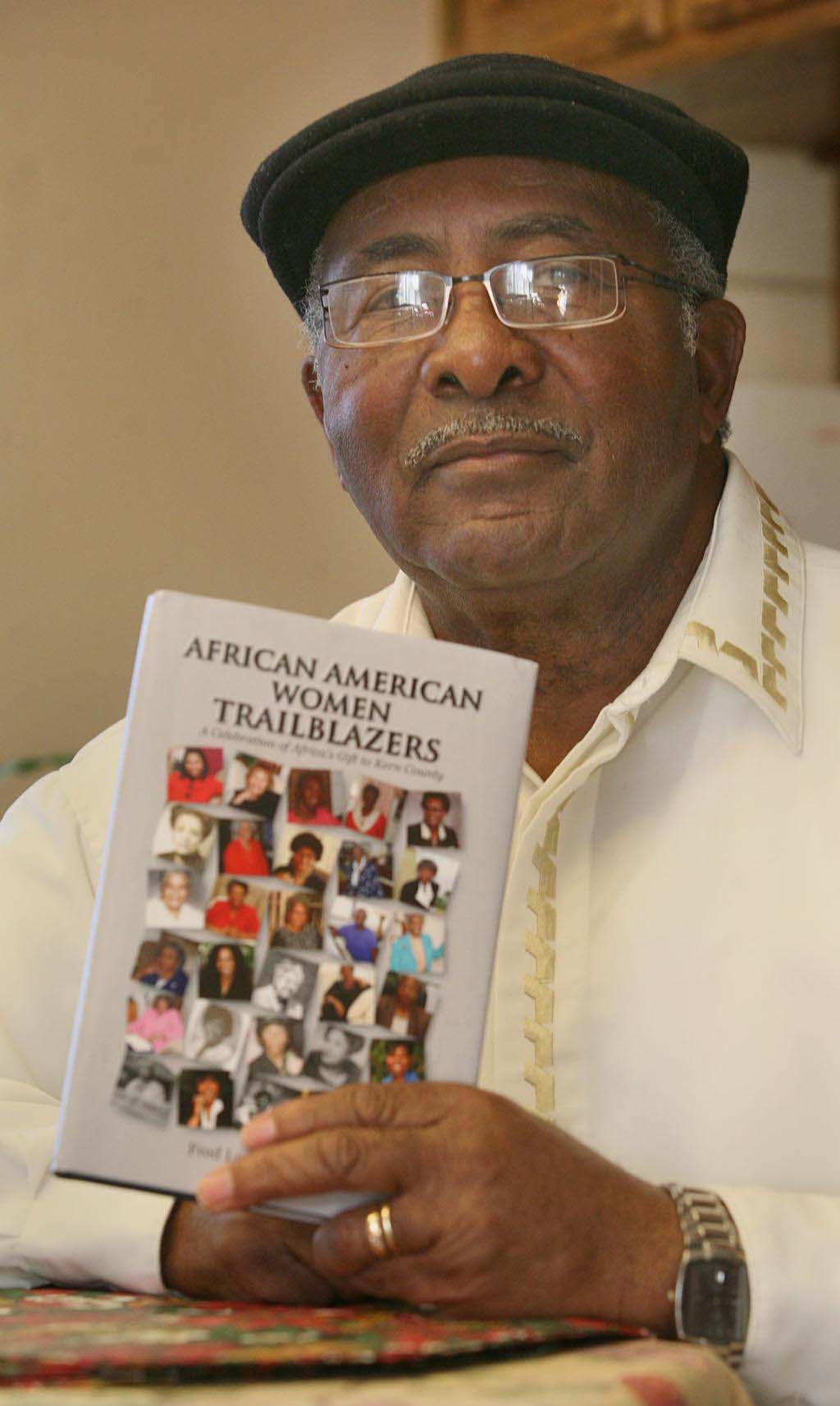 Dr. Fred Luther Haynes' journey began October 2, 1931 in Clarksville, Oklahoma. He was the eldest of five sons born to Harvey Haynes and Mable Haynes-Harvey. Dr. Fred gave his life to Christ at an early age in a small Baptist church in Clarksville where he and the family gathered every Sunday to worship the Lord.
Dr. Haynes met the love of his life, Mary Alice Williams, in Tulsa Oklahoma. They were united on November 13, 1951. To ensure his family had access to a better life, they moved to Bakersfield, California in 1964. He had the privilege of being a father to eight children. They worshiped at People's Missionary Baptist Church and St. Peter R.C.C.M.
Dr. Haynes believed academic success was pivotal for a successful career and personal growth. He attended Langston University in Oklahoma, Fisk University in Tennessee, California State University Fresno, California State University Bakersfield and Brigham Young University in Utah. He also received certifications in the arts of reading and math instruction from Florida A&M and Dillard University. Dr. Haynes' educational career was extensive as he constantly strived to provide the best education for all children.
On September 1, 1964 Dr. Haynes began his prevalent career with the Bakersfield City School District (BCSD) where he served as a teacher at Colonel Baker School. Two years later he took on the role of Assistant to the Principal at the same school. In 1968, he moved to the district office where he worked as a Resource Teacher and soon became the first African American districtwide administrator at BCD where he created and supervised the Parent Involvement and Community Relation Division. In 1969, Dr. Haynes became the first African American Counselor at Bakersfield College. The following year he was appointed to Principal at Potomac School, which was renamed Bessie E. Owens Elementary School under his leadership with support from parents, staff, and the community. This was the beginning of his 26-year tenure as a school site principal for BCSD which comprised Emerson, Roosevelt, Owens for a second time, and McKinley schools. At each school, Dr. Haynes' focus was parent involvement and student achievement. He was also co-founder of the Dr. Fred Luther Haynes Award along with the Kappa Alpha Psi fraternity. After his retirement from BCSD in 1996, Dr. Haynes accepted an assignment as adjunct instructor at California State University Bakersfield. A few of his other accolades include the NAACP, Boy Scouts of America, the Kappa Alpha Psi Fraternity Service, and the recipient of numerous awards for his exemplary service.
Dr. Haynes was preceded in death by his wife of 69 years, Mary Alice; brother Carnel Haynes and two sister-in-laws, Oslee and Maryetta Haynes. He leaves to cherish his life: three brothers, Arnell Haynes, William Haynes (Evelyn), and Lawrence Tyson (Angela). Children: Alice F. Johnson (William), Fern M. Rollins, Jeffery L. Haynes, Blanche Haynes, Noel Timothy Haynes (Lynn), Kendrick E. Haynes (Shari), Frederick Edwards-Haynes, and Edward A. Haynes (Nellie);
70 grands: 23 grandchildren, 38 great grandchildren, 9 great-great grandchildren, nieces, nephews, a host of relatives and friends, and YOU, the ones celebrating here today.