First Annual Malcolm X Human Rights Breakfast Raises Awareness and Funds for The Next Generation
This past weekend, Fixins Soul Kitchen in downtown LA was host to the first annual Malcolm X Human Rights Breakfast. According to Torrence Brannon-Reese, Founding Director of FAMLI, inc., and creator of this event, "I was astonished to learn that no one in Los Angeles, over the past 50 plus years, had ever held a breakfast in honor of Minister Malcolm."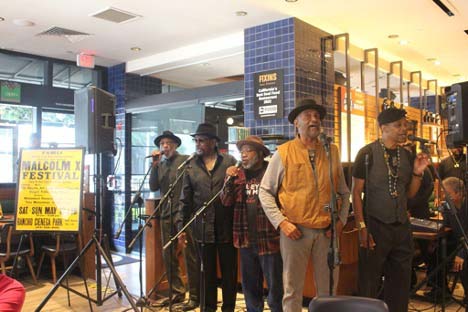 By Philtrina Farquharson | Contributing Sports Writer
This past weekend, Fixins Soul Kitchen in downtown LA was host to the first annual Malcolm X Human Rights Breakfast. According to Torrence Brannon-Reese, Founding Director of FAMLI, inc., and creator of this event, "I was astonished to learn that no one in Los Angeles, over the past 50 plus years, had ever held a breakfast in honor of Minister Malcolm." 
This breakfast served as a platform for engaging dialogue over soul food and brunch staples while listening to encouraging speeches that shed light on the challenges faced by marginalized communities. Notable guest speakers included local activists, educators, and leaders who all emphasized the importance of unity and the urgency to address social injustices.
The mission of the breakfast was twofold: to raise funds for FAMLI's youth and community upliftment initiatives and to inspire individuals to take action and fight for human rights, much like Malcolm X did during his lifetime. Brannon-Reese emphasized the alignment between Malcolm's principles and FAMLI's mission and work. "Malcolm's legacy of self-education, personal/spiritual transformation, political/communal engagement and activism, cultural pride, and dignity in race perfectly resonates with our agency and its many programs, projects, and activities," Brannon-Reese explained.
FAMLI, Inc organization is a grassroots nonprofit that is dedicated to empowering and uplifting the Black community in Los Angeles. With a focus on education, art, and culture, the organization aims to foster unity, resilience, and progress through various initiatives including their "See A Man Be A Man" program. This program is a  mentorship and intervention led by men of color aimed at assisting 'at-risk' students in identifying, expressing, and effectively navigating the obstacles they encounter in life. 
Several attendees expressed their enthusiasm for the event and their admiration for FAMLI, inc.'s work in the community. James Thompson, a local resident, said, "It's truly inspiring to see FAMLI, inc. taking the initiative to organize such an important event. We need more spaces like this where we can come together, learn from one another, and work towards a better future for our community."
Since 1992, FAMLI, inc. has served over 2,500 young men, and 1000 young men, and holds a 100% program graduation rate. Through their work, FAMLI, inc. seeks to nurture the next generation of leaders and change-makers who will continue the fight for social justice.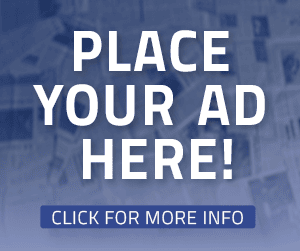 "Social change only occurs when people, grassroots people, decide to take matters into their own hands and demand change," Brannon- Reese said, citing Frederick Douglass' famous quote: "Power concedes nothing without a demand, it never has, and it never will." Reese also emphasized the significance of studying history, as Malcolm X advocated: "Of all our studies, history is best qualified to reward our research."
The success of the first annual Malcolm X Human Rights Breakfast is a testament to the community's support for the goals and values championed by FAMLI, inc. This groundbreaking event serves as a catalyst for continued efforts to uplift and empower marginalized communities in Los Angeles and beyond.
To learn more about FAMLI, inc. and their mission, visit their official website at https://famlisoul.org/about-us/.
Los Angeles News Observer coverage of local news in Los Angeles County is supported by the Ethnic Media Sustainability Initiative, a program created by California Black Media and Ethnic Media Services to support community newspapers across California.