Georgia proves they are "Top Dawgs" 
By Earl Heath, Contributing Sports Writer  There was a lot of hype as it should be and a lot of…
By Earl Heath, Contributing Sports Writer 
There was a lot of hype as it should be and a lot of hope for both Georgia and TCU in the College Football Playoff. There were Ads and billboards all around So Cal, an influx of fans from Georgia and TCU and many who were just fans. 
What they saw was a Georgia team as Dominate as any National Champion come away with a 65-7 win.   
Heisman finalist Stetson Bennett threw two touchdown passes and ran for two scores in the first half as to become the first team to win consecutive College Football Playoff national championships. 
The Bulldogs (15-0) became the first repeat champs since Alabama went back-to-back a decade ago and left no doubt that they have replaced the Crimson Tide as the new big timers on the block. 
The Horned frogs (13-2), the first Cinderella team of the playoff era, only had a few moments of hope against the Bulldogs. Trailing 10-0 Max Duggan hit Derius Davis for a with a sixty-yard pass and three plays later Duggan took it in from the two-yard line for the only score of the night. DAVIS had 5 catches on the night for 100 yards. Unlike Michigan in the Fiesta Bowl semifinal, the Bulldogs would have it "going on" throughout the night. 
The Georgia rout brought back memories one sided title games that decided a National Champion such as: Nebraska running over Florida by 38 in the 1996 Fiesta Bowl, USC's 36-point rout of Oklahoma in the 2005 Orange Bowl and Alabama's 28-point BCS championship blowout over Notre Dame in 2013.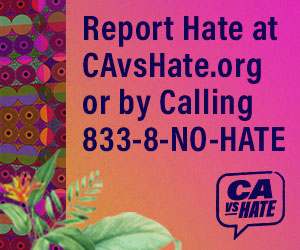 The ultimate tight end Brock Bowers had seven catches for 152 yards. Receiver Ladd McConkey caught two TDs and the Bulldogs ran for 254 yards with seven players gaining at least 10. 
 Emari Demercado rushed for 62 yards on14 carries. The former Downey high and Saddleback College standout had the best game of his career by  rushing for 150 yards including a 69 yarder and TD in the Fiesta Bowl against Michigan. The Senior talked about how he made it to the title game.
"I think it's a credit to the work ethic that my high school coach put in me just to be able to make it to this point," Demercado said. "There's a lot of moments where I could have given up, but knowing what I'm capable of, knowing what I could do, that's what's taken me here."  Right after the game everything is about next year already. 
According to Doug Kezirian ESPN Sports Betting Insider-"We still think they're going to be the best team in the best conference. They're going to lose [Stetson] Bennett, but Bama is going to lose [Bryce] Young," generated 16.7 million viewers. The ultimate college football contest didn't fare a whole lot better. 
According to  Sports Business Journal, Monday night's game between Georgia and TCU, a 65-7 blowout in which the Bulldogs could have scored 100 if they wanted, drew only 17.2 million viewers across the various ESPN platforms that televised the game. That's down from 22.5 million for last year's Georgia-Alabama title game. It's dramatically lower than the Ohio State and Oregon game that capped the 2014 season. That one racked up 33.9 million viewers.