Good Times at the 34th Annual Long Beach Jazz Festival
Summer is in full swing, as we make final rounds to home plate, i.e., the end of summer. There is a lot of buzz in the air about how to enjoy the remaining days ahead before the end of summer.
By Ricky Richardson | Contributing Writer
        (Long Beach, CA) Summer is in full swing, as we make final rounds to home plate, i.e., the end of summer. There is a lot of buzz in the air about how to enjoy the remaining days ahead before the end of summer.
        The talk of the town is the annual Long Beach Jazz Festival, presented by Rainbow Promotions, August 11-13, 2023. This highly anticipated premiere jazz festival came with some extra amenities. It is the only jazz festival held on the beautiful, grassy knoll of Rainbow Lagoon Park. This site is framed by iconic landmarks, the Queen Mary, Shoreline Village, The Pike, downtown Long Beach Skyline and rows of Pine Trees.
        One couldn't ask for anything more than a beautiful skyline, ocean breeze while relaxing and enjoying some smooth jazz, R&B, soul and jazz. Throw in amazing performances, good vibes, positive energy and camaraderie; you have the ingredients for an enchanting weekend of music.
        "We are beyond excited to build on a legacy that spans more than 30 years," said Kimberly Benoit, President and CEO of Rainbow Promotions. "The Long Beach Jazz Festival has reached iconic status thanks to incredible music enthusiasts who return year after year for music, culture, and a waterside ambience that soothes the soul." 
        Tens of thousands of music fans from across Los Angeles area, surrounding communities as well as out of state visitors were in attendance for a good time. Attendees were Blessed with patented Southern California sunshine and pleasant ocean breezes.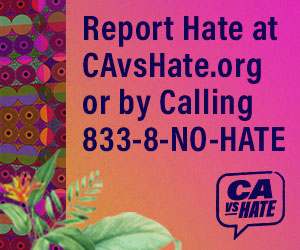 The multicultural, diverse crowd attended the festival for all three days, or a portion to picnic, mingle, shop and to dance.
        Friday, the first day of the festival, and the end of the work week for many, it was no coincidence that the crowd came prepared to groove to the wonderful soundtrack of jazz, contemporary smooth jazz, R&B and soul.
        A colorful display of chairs, blankets and beach towels covered a large area of grass. Pat Prescott, retired Program Host, 94.7 The Wave served as emcee. Rev. Long led the crowd in the Opening Prayer. A recording of "America The Beautiful" by Ray Charles was played as a tribute to Veterans.
        Erin Stevenson graced the stage as the opening act. Her unique vocal styling was on full display as she entertained the captivated crowd with selections "Naked," "Tell Me," "Smooth Soul." She performed a track dedicated to haters "Funk Em" and concluded her set with an inspiring, upbeat song "Believe." Erin Stevenson was accompanied by Christopher Thomas on keyboards, Johnny Valentino- saxophone, Keith Eaddy- bass, Quentin Buck-drums, and Kay-ta Matsuma on blistering guitar.
        The Soul of Jazz consists of an All-Star roster of musicians who are band leaders in their own right. They were all featured in the spotlight throughout their crowd-pleasing set. They performed selections from their respective CD's/EPs. Members of the band featured Brian Simpson-keyboards, Singer Phil Perry and a trifecta of sax players, Jessy J, Marion Meadows and Jackiem Joyner. They hit their target as they aimed to saxcify the audience. This is a great collaborated group of musicians.
        Above the Luv featuring Ashley McCray, Paul Russo featuring Solomon Israel is the performers who got in on the party on the Jazztyme Stage.
        Maxi Priest closed out the opening day with a high-octane set of reggae with a lot of soul to the delight of the crowd.
        Saturday, the playlist for the second day of the festival was provided by the superb talents of Kim Scott (flautist), Mike Phillips (saxophonist), Richard Elliott (saxophonist), Pieces of a Dream, Will Downing (vocalist extraordinaire), and the awesome guitar wizardry of Norman Brown. Aundrae Russell, Radio Free 102.3 KJLH served as Master of Ceremony on Saturday and Sunday.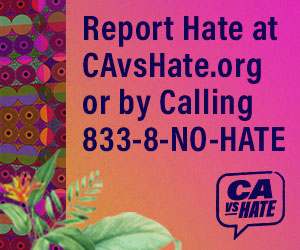 Pieces of a Dream, a tight band from the City of Brotherly Love, Philadelphia, received a lot of love from legends from television and radio, Pat Harvey, KCAL/CBS News Los Angeles, and Pat Prescott, Retired, 94.7 The Wave as they were introduced to a rapt crowd. The band let everyone know in advance that they came to party. They delved into their previous hits that put them off charts and plenty of rotations of their music on radio stations nationwide. The crowd was up and dancing to the selections "Come Together," "This is How We Do It," "Fire," and "Mr. Magic" for an encore.
        The stage was set to resemble the inside of an intimate night club as vocalist extraordinaire/crooner Will Downing took the crowd on a romantic journey.
        The Jazztyme Stage was jamming while people browsed the various vendors and got a bite to eat.
        Just what the good doctor prescribed "A Healthy Taste of Jaz," at the Jazz, Health & Wellness Pavilion. This area provided jazz patrons the resources and tools to take control of their health, with the intent to improve their mind, body and soul. The panels were educational, engaging and empowering to assist attendees in leading a healthier lifestyle.
        Gospel performing artist Geneen White sang an awesome version of "Amazing Grace" and "The Walls are Falling." Cooking With A Beat: How to Jazz Up Your Food, Chef Tae Enay (Shrape The Plate-Catering & Personal Chef Service), shared a delicious, healthy, fresh, simple recipe, Stone Fruit Salad. These are items that you have in your food pantry. 
        The panel Wellness is Wealth: How to Invest in Yourself and Build Generational Wealth. Success Money, Host of Success Money Show, served as moderator, and featured Eric L. Frazier, Founder & CEO The Power is Now TV, Joy Ellington, Emerging Markets Program Manager ll, and Kristin Schlater, Health Education Program Manager lll, LA Care Health Plan. The panel shared with the crowd how to achieve peace of mind, to get their finances in order, in preparation for retirement, a much-deserved vacation and/or to leave a legacy of generational wealth to their kids or family members.
        The B-side of the Long Beach Jazz Festival continued on Sunday without missing a beat courtesy of talented musicians. Lin Rountree, Al Williams Jazz Society, Myron McKinley, Najee, Kenny Lattimore with special guest saxophonist Mike Phillips, and a rousing closing night set by Marcus Miller.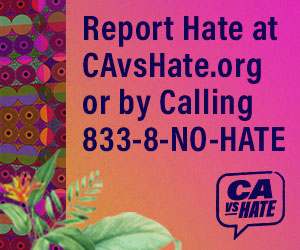 Sickle Cell Disease: Breaking the Silence as another educational and informative panel to bring greater awareness about Sickle Cell Disease. The panel was moderator by Eric L. Frazier, and featured Kiki Shepherd, Founder & President, The K.I.S. Foundation, Dr. Chanell Grismore, Asst. Clinical Professor, Loma Linda University School of Behavior Health, Director, Sickle Cell Services, Loma Linda University Medical Center and Joy Ellington, Emerging Markets Program Manager ll, and Kristin Schlater, Health Education Program Manager lll, LA Care Health Plan.  
        The Jazztyme Stage kept the music flowing with performances by Cliff Conley, Romel Veal, Cori Jacobs, Rodney Taylor and Sam Hankins, Jr.
        Don't be surprised if people in your network/inner circle (family, friends, fellow co-workers and neighbors continue to talk highly of this year's festival in the days, weeks and months to follow.
        With over 30 years of professional experience in a variety of venues, Rainbow Promotions creates and manages innovative projects including festivals, concerts, thematic galas, corporate parties, and special events. Our events showcase some of the greatest artists of our time, including multiple Grammy award winners and nominees, as well as up and coming new talent. Whether it's Jazz, Blues, R&B, Gospel, or Comedy, we make legendary events happen. Stay tuned to our events page to catch the show of a lifetime. For more information, please visit: https://www.rainbowpromotions.com.