Grand Park 10th Anniversary Concert Featuring Tolliver, Maya Jupiter, Boogaloo Assassins and Las Cafeteras
Thousands of party people, from all walks of life, came together in Grand Park in Downtown Los Angeles, Saturday, October 8, 2022.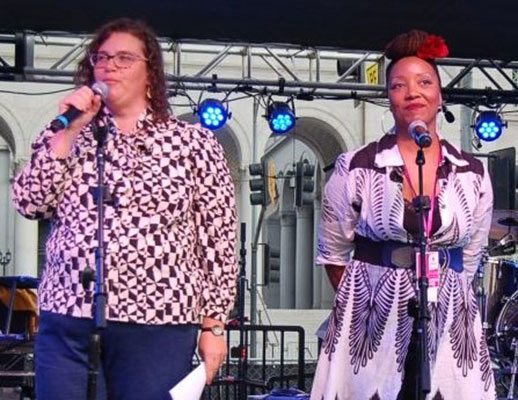 By Ricky Richardson | Contributing Writer
        (Los Angeles, Ca.) – Thousands of party people, from all walks of life, came together in Grand Park in Downtown Los Angeles, Saturday, October 8, 2022.
        The occasion, Grand Park, powered by The Music Center, celebrated its yearlong live music performances, innovative art installations, wellness workshops, activities and more.
        The two-day celebration, held October 8-9, 2022, highlighted the signature free events that laid the foundation over the past decade for Grand Park to become L.A.'s central gathering place and honors the legacy of performers, artists, community partners, audiences and parkgoers who helped to shape Grand Park as the place for everyone, a cultural destination.
        I was fortunate to attend many of the signature events in Grand Park over the decade. Grand Park Book Festival, 4th of July Celebration, Dia De Los Muertos, and New Year's Eve Celebration. In addition, Grand Park hosted events produced by outside organizers, Gospel Festival and Salsa Festival in conjunction with the Salsa Congress, to name a few.
        The Block 4 Event Lawn was the site for the evening concert in Grand Park. The concert featured live performances by longtime global music artists, and partners who have filled Grand Park with their unique sounds over the past 10 years.
        Julia Diamond, Grand Park Director and Dawn Robinson-Patrick, Grand Park Senior Programming Manager enthusiastically welcome the early arrivals to the park and gave a brief history of Grand Park and mentioned some of the signature events held annually in Grand Park.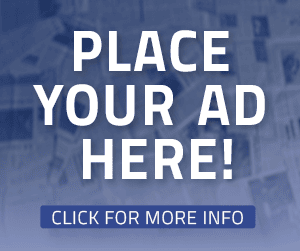 Anthony Valadez and Novena Carmel hosted the four-hour music festival with performances by Tolliver, Boogaloo Assassins, Maya Jupiter, and Las Cafeteras. Anthony Valadez and Novena Carmel alternated on holding down the control panels of the ones and twos.
        Novena Carmel, the daughter of music royalty, Sly Stone of Sly and Family Stone legacy, fired up the festivities with a wonderful soundtrack of soul, R&B, funk and global beats to the delight of the crowd.
        Tolliver kicked off the live performances with his Gospel tinged, soulful voice styling. Tolliver had the audience grooving throughout his set, as he performed material from his debut EP- Daddyland. Highlights featured "Say What," "Worth It," and "Thrash." 
        Maya Jupiter graced the stage for a dazzling performance. Maya Jupiter had the crowd vibing throughout her crowd pleasing set. The songs from her previously released EP's resonated with the large crowd. Maya continues to explore theme that intersect feminism, activism, and revolutionary motherhood in her music. She is currently working on an EP produced by Georgia Ann Muldrow, another legendary vocalist in her own right. Maya performed "I Am," "Shake," "Crumble," "Inshallah," "Rico," and "Madre Tierra."
        The celebration continued. Boogaloo Assassins brought on the heat, as they thrilled the crowd with some contagious Latin Boogaloo, Soul and Salsa, to the delight of the Salseros in the house. The crowd responded favorably to "No, No, No," a Latin-tinged cover version of the popular reggae song by Dawn Penn of Jamaica. This song took radio and dancehalls around the world by storm.
        Las Cafeteras closed out the celebration with a rockin' energetic set of original songs with a positive, upbeat, thought-provoking message. Las Cafeteras sang in English, Spanish, and Spanglish and melded styles, from rock to hip-hop to rancheras. Las Cafeteras use music as a vehicle to build bridges among different cultures and communities, and create "a world where many worlds fit."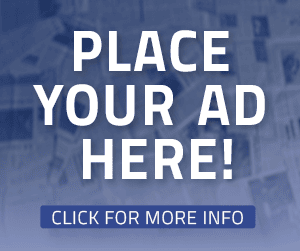 Visit and bookmark https://grandparkla.org and https://www.musiccenter.org to be the first on your block to find out about exciting events planned for the remainder of the year.