Hyatt (Vols) and Mesidor (Canes) Walter Camp  Winners 
By Earl Heath, Contributing Sports Writer   Jalin Hyatt of Tenneessee and Akeem Mesidor helped give their teams big wins…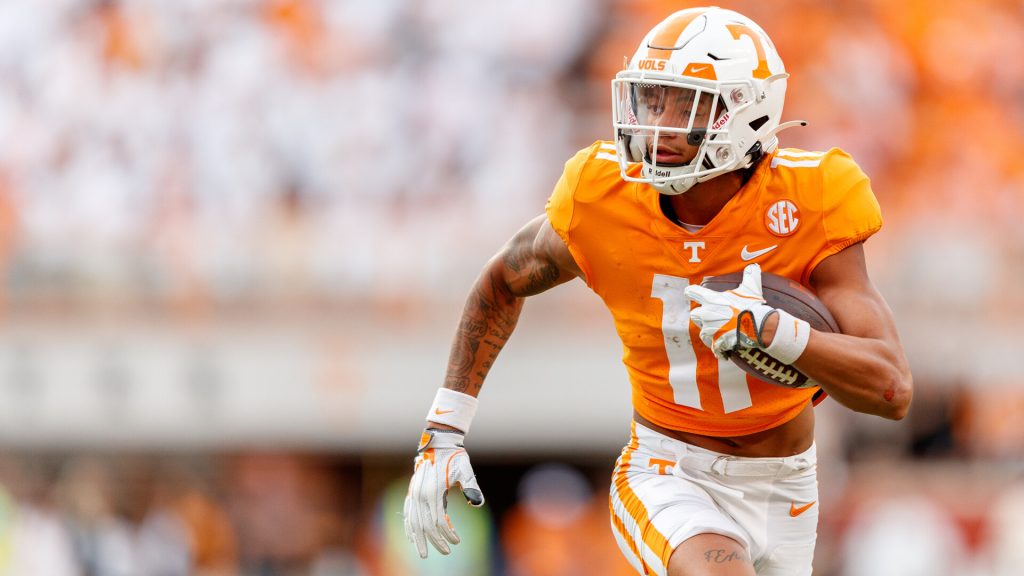 By Earl Heath, Contributing Sports Writer
Jalin Hyatt of Tenneessee and Akeem Mesidor helped give their teams big wins and were named Walter Camp Offensive and Defensive National players of the week.
Hyatt set a Tennessee single-game record with five receiving touchdowns as the sixth-ranked Volunteers defeated third-ranked Alabama in a thriller- 52-49.  The 6-3, 200 pond wide receiver who had six receptions for 207 yards, also tied a Southeastern Conference single-game mark with his six scores, which were 36, 11, 60, 78 and 13 yards. It was Tennessee's first victory over Alabama since 2006.
The Irmo, South Carolina (Dutch Fork high) native is the eighth Tennessee player, and second this season (Hendon Hooker, Sept. 25) to earn Walter Camp National Player of Week honors since the award started in 2004.
Mesidor recorded  eight tackles (4 solo), including 3.5 quarterback sacks as Miami defeated Virginia Tech, 20-14. The Ottawa, Ontario native (Clearwater academy   led a Hurricane defense that allowed the Hokies to just 257 yards of total offense in the contest.  The 6-3, 280 pounder is the sixth Miami player to earn Walter Camp National Player of Week honors (since 2004), and the first since former quarterback D'Eriq King (November 8, 2020).
Walter Camp, "The Father of American football," first selected an All-America team in 1889. Camp – a former Yale University athlete and football coach – is also credited with developing play from scrimmage, set plays, the numerical assessment of goals and tries and the restriction of play to eleven men per side. The Walter Camp Football Foundation (www.waltercamp.org,@WalterCampFF) – a New Haven-based all-volunteer group – was founded in 1967 to perpetuate the ideals of Camp and to continue the tradition of selecting annually an All-America team.