In Fight Against Substance Use Disorder, Calif. Health Advocates Focus on Mental Health, Education 
Theresa Hunter used drugs growing up in the Sacramento area. The 32-year-old smoked weed, snorted cocaine, and popped pills.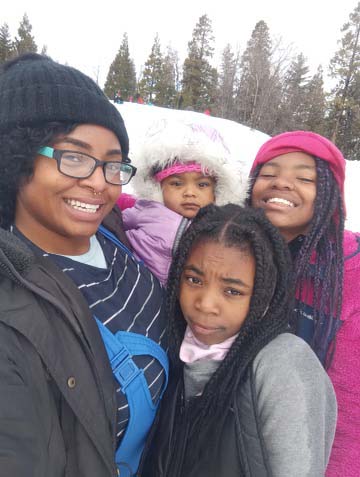 McKenzie Jackson | California Black Media
Theresa Hunter used drugs growing up in the Sacramento area. The 32-year-old smoked weed, snorted cocaine, and popped pills. 
Then, as a young adult, the mother of three found a different high: crystal methamphetamine.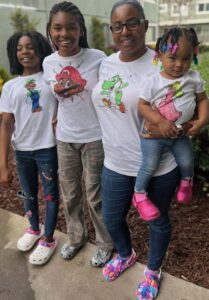 "To deal with the trauma and grief in my life at that time, I turned to using drugs," Hunter recalled. "I was trying to escape from everything."
For five years, Hunter smoked around two grams a day of the highly addictive stimulant. 
Crystal meth causes intense euphoria and negative effects such has depression, psychosis and paranoia, seizures, and other problems that can be fatal. Hunter's addiction led her to becoming homeless and leaving her daughters' care to their father. 
Hunter tried to quit crystal meth but became lethargic and slept for days when she didn't smoke. Rehab centers only accept individuals with alcohol or opioid issues.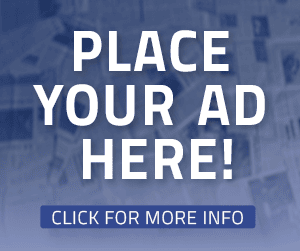 In 2021, while four months pregnant with her third daughter Kassiani Rich, Hunter told her prenatal doctor that she was an addict. 
"This is my time to get clean and sober," remembered Hunter. "I was scared, but I knew I needed to get clean. I didn't want to have an abortion or give my daughter up."
Hunter was admitted to a rehab center for 90 days but relapsed twice after release.
Kassiani was born healthy, but Hunter lost custody and underwent further rehab. Hunter has been clean since June 12, 2021, and now has custody of Kassiani, 2, and her other daughters, Eryneesa Bernard-Wainiwheh, 13, and Jasani Bernard-Wainiwheh, 10.
She credits her daughters and programs such as See Her Bloom, an online project that helps Black women with substance abuse disorders by sharing resources and allowing women to tell their stories, for paving her road to recovery. 
"Knowing there is a platform to help women overcome their addiction, having a place women can go to is really helpful," Hunter said. 
See Her Bloom is one of the many organizations and campaigns in the Golden State focused on combatting substance use disorder (SUD).
According to a 2022 report by the California Health Care Foundation (CHCF), overdose deaths from opioids and psychostimulants, like crystal meth, are soaring, and 9% of Californians met the criteria for SUD — misuse or overuse of alcohol or other drugs, including illicit drugs that lead to health problems — the previous year. Only 10% of the people with SUD received treatment in 2021, despite SUDs being recognized as an illness. 
Black Americans have higher rates of illicit drug use (24.3%) compared to non-Hispanic Whites (22.5%), according to the U.S. Department of Health & Human Services' Substance Abuse and Mental Health Services Administration.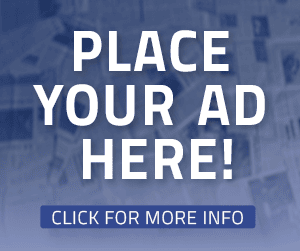 Data from the Centers of Disease Control and Prevention (CDC) released in May, revealed that from December 2021 to December 2022 there were 107,573 drug overdose deaths — a decrease of 2% from the previous 12 months.
Elizabeth Keating, Clinical Program Director of CA Bridge, a Public Health Institute focused on expanding addiction medication for treatment in hospital emergency departments, said overdose rates in California increased by around 1% between 2021 and 2022.
"Up is not what we want," she said. "If not for the COVID pandemic, I would say the opioid crisis is biggest health crisis of our time. Policy matters."
Earlier this month, Gov. Gavin Newsom awarded $5.7 million for opioid and stimulant-use education and outreach in "Two-Spirit/LGBTQ" Communities as part of a $1 billion state initiative. 
"Education and outreach are critical tools in our arsenal — to prevent tragedy, to connect people with treatment, and to fight the life-threatening stigma that stops too many people from getting help," Newsom said. 
There are also a host of bills introduced in the State Assembly and Senate aimed at addressing the state's drug crisis.  
However, more needs to be done, said Center for Collaborative Planning at the Public Health Institute Executive Director Connie Chan Robinson, who leads the See Her Bloom initiative. She said lack of research on substance issues among Black women enhances the view that there isn't a problem in that group.
"There is a stereotype that continues to be perpetuated that strong Black girls and young women are impenetrable, they are not influenced by drugs," Robinson said. "Their lack of engagement with families, the ability to take about issues, and the denial factor with the family contributes to the further isolation." 
Dr. Jenifer Zhan, an Implementation Leader with CA Bridge, said numbers from her organization reveal that overdose deaths increased in ZIP codes with majority Black populations by 202% from 2018 to 2022. Zhan said prescriptions for buprenorphine, an FDA-approved drug used to treat substance misuse like opioids, are given at a much lower rate to Black patients.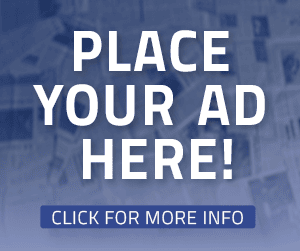 Zhan noted that historically people of color are more likely to be arrested or incarcerated for substance use and that can lead many Black people with addiction problems to mistrust health care providers. 
"We do make a policy stance on decriminalizing substance use and we advocate for treatment instead of incarceration," she said. "We still advocate for treatment in jail, in hospitals. There is a shortage of Black doctors. Patients of color will seek care from doctors that look like them. We need policy changes in the education realm also to fix inequalities in health care." 
Robinson said more work needs to be done to discover the connection between mental health and drug use. She said the people at See Her Bloom say more peer-to-peer outreach is needed to combat illicit substance use.
"They need a space for them to share their stories," Robinson said.