'It Felt Like A Slap In The Face': Students Outraged With CSU Tuition Increase
Countless students in the California State University (CSU) system are left feeling frustrated, disappointed, and as if their voice doesn't matter. 
By Janell Gore
South Kern Sol
Countless students in the California State University (CSU) system are left feeling frustrated, disappointed, and as if their voice doesn't matter. 
Wednesday, the CSU board of trustees voted to raise the tuition by six percent for the next five years. The tuition will not drop back down; however, they will meet to discuss how to move forward when the five years are up. 
Students at California State University, Bakersfield, described feeling outraged that their tuition would be raised. 
Miriam Moreno, a History major at CSUB, stated that while she does get some funding, it does not cover her full tuition, so it will become harder for her to pay. According to the presentation during the board of trustees meeting, 60 percent of students get full coverage for their tuition, 18 percent get partial, four percent have loans, and 18 percent did not apply for aid. 
CSU Board of Trustee Raji Brar, stated to Kern Sol News that a reason for the increase in tuition is due to the lack of funding from the state to meet the needs of the system.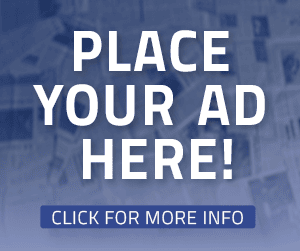 "Year over year, the CSU has to cut its budget, due to lack of money," stated Brar. "Our budget monies come from two sources,  40 percent from tuition fees and 60 percent from the state. The state did not fund the CSU budget to meet its needs due to the state of CA being in a budget deficit, as has been the case in years past."
Brar explained that the increase would not fix all financial issues and the state needs to invest in the CSU system. 
"This increase will still not solve all the financial issues of the CSU. We need a commitment from our state to invest in the CSU and our students and to recognize that we must prioritize funding for the CSU, even when our state is in budget deficit," said Brar. "We need our state legislature to work together to come up with solutions and a contingency plan to assure funding to our CSU is never compromised."
During the board of trustees meeting during public comments, some students stated that it was unfair to rely on the students for 40 percent of the budget and asked them to instead re-allocate the funds they have to meet their needs instead of pulling more from the students. 
Minaya Valentine is the ASI Director of Special Populations at CSUB, majoring in Environmental Resource Management with a concentration in Environmental Law, and she spoke during the public comments about the salary of the chancellor. Other students made similar comments comparing administrative staff salaries to other staff and the livelihoods of students. 
"It is very infuriating and frustrating to know that our chancellor is making over a million dollars, and that's not including her housing and car expenses, and including that our students here are living paycheck by paycheck with the current tuition," stated Valentine. "It's frustrating to know that they are living comfortably while students are not even having access to food." 
Valentine continued to say that the raise should not even be considered due to the funds not being distributed equally. 
"I want you guys to take into consideration our shoes and position. You would have to be funding an institution that's not even being funded towards you. That you're not reaping the benefits of the institution as a whole," Valentine said.  
Valentine told Kern Sol News that she has since heard that some students are considering dropping out or transferring because they are struggling with the tuition already and don't know if they'll be able to once the raise is implemented.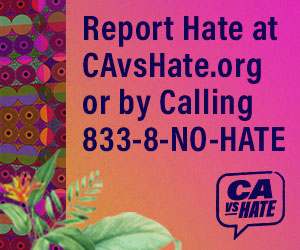 Ana Reyes, an Art Education major, spoke to a similar point when addressing her disappointment about the decision to be raised. 
"I feel like it's going to make it really hard for students of low-income even to try to get a high level of education," said Reyes. "It made me feel like the board does not really care about our futures. They just really care about money. I feel like it's going to get to a point where only people who have money are going to be able to attend school and get a better education."
Reyes stated that with the economy and how expensive everything else is, the tuition raise was the last thing they needed, adding pressure on them. 
While the students are upset over the tuition increase, Brar stated she does not think it will discourage students from attending college. 
"I don't think so, and I hope not. The CSU still remains one of the most affordable systems in the nation. It is the number one engine for social and upward economic mobility in the nation," said Brar. 
Valentine spoke about not only being hurt by the tuition increase but was specifically disappointed that Brar voted yes on the increase. She explained that Brar sat down with the ASI board at CSUB and listened to their concerns, including that some students at CSUB live in their cars. Brar told them she understood. 
"She literally sat with us, and we were so vulnerable with her. We were so honest with her, and she was saying that she was understanding of what we were going through," said Valentine. "And yet, after hearing not just what we said as the CSUB ASI board but also hearing the students and to still vote yes. It felt like a slap in the face from her end especially because she is an alumni of CSUB, and she did advocate that she is for us, but her actions speak a lot differently."
Regarding the benefits mentioned in the tuition increase, there would be increased funding for State University Grants (SUG) and other student services in addition to compensation for faculty and staff. However, Valentine said that is still not a good enough reason due to SUGs being so hard to obtain. One reason Valentine mentioned is that at CSUB if you get the Cal Grant, which many students need to pay part of their tuition, then you will not qualify for SUG. 
The CSUB website states, "Students receiving other aid specifically earmarked for fees (e.g., Cal Grant, Athletic Grant Fee Awards, Fee Waivers, etc.) will have their SUG award reduced or canceled accordingly."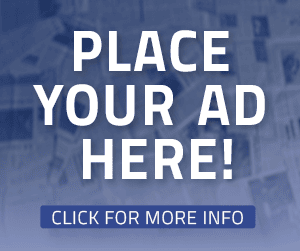 Brar stated that she also had to work two jobs and take out loans when she was in college and does not feel it should be that way anymore. 
"We need financial aid determination to be revamped and we have to take into account the total cost of attending college when determining aid; the commitment of the Financial Aid Workgroup to do this, will be transformational for our entire system, said Brar. I appreciate our students for speaking up and holding us accountable. Their voices, their stories matter, we hear them, we see them, we have more work to do."
Valentine stated that she will continue to fight for her fellow students at CSUB. 
"I'm still advocating for you and this fight is just the beginning. We were trying to fight the CSUs but now I'm going to advocate for them, particularly in our institution at CSUB," said Valentine. "Although you might be feeling challenged, although you might be feeling disappointed, although you might be feeling frustrated, I still want this environment to be more inclusive for us."