Lady Toros win first ever CCAA title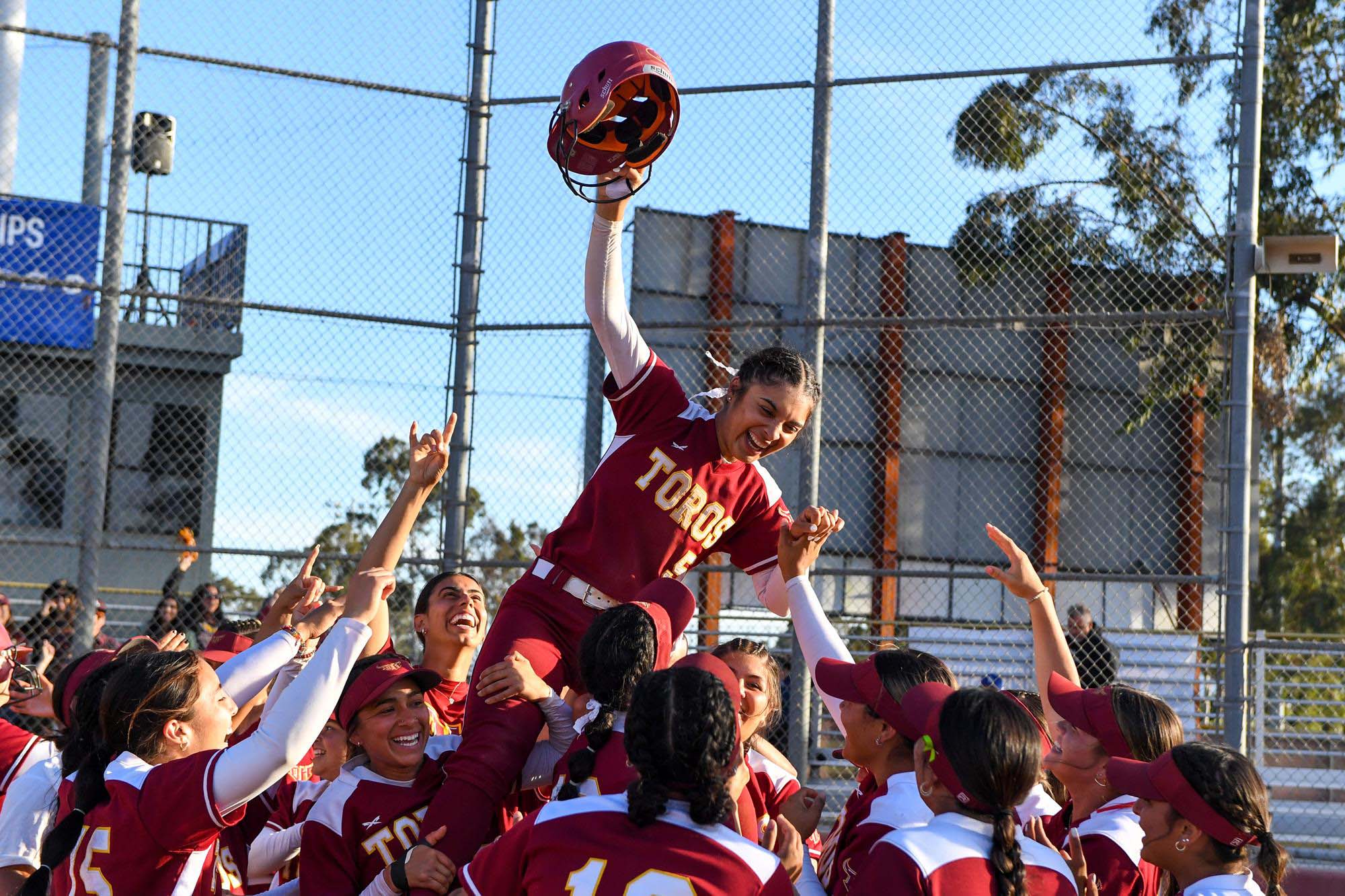 By Earl Heath, Contributing Sports Writer  
Nayah Pola blasted a three-run, walk-off home run in the 10  inning leading Cal State Dominguez Hills to the program's first CCAA Softball Tournament Championship with a 4-1 win over Chico State. 
Pitching help came from Toros teammate Alyssa Olague  earned Tournament MVP honors. The La Habra native gave up 12 hits and one walk but was able to pitch out of every tough situation. She struck out four and improved to 16-7 on the season.
 The Lady Toros (35-17) earned the No. 2 seed in the NCAA West Regional after capturing the 2023 CCAA Tournament Championship. The Toros will travel to Rohnert Park, where Sonoma State (35-13) will be the No. 3 seed and the regional host. They will be joined by Cal State San Marcos (27-19), which earned the No. 6 seed. Azusa Pacific (32-24) is the No. 7 seed and the fourth team at the regional site.
 Cal State San Bernardino (31-20) is the lone CCAA representative at the other regional site, hosted by the No. 1 seed Concordia (45-10) from the PacWest. The Yotes are the No. 5 seed, and they will be joined by No. 8 seed Biola (28-22), and No. 4 seed, Northwest Nazarene (36-15, GNAC Champion).