Lakers Grab First Win in Las Vegas Summer League
The Los Angeles Lakers opened up their Las Vegas Summer League set with a 103-96 win over the Golden State Warriors.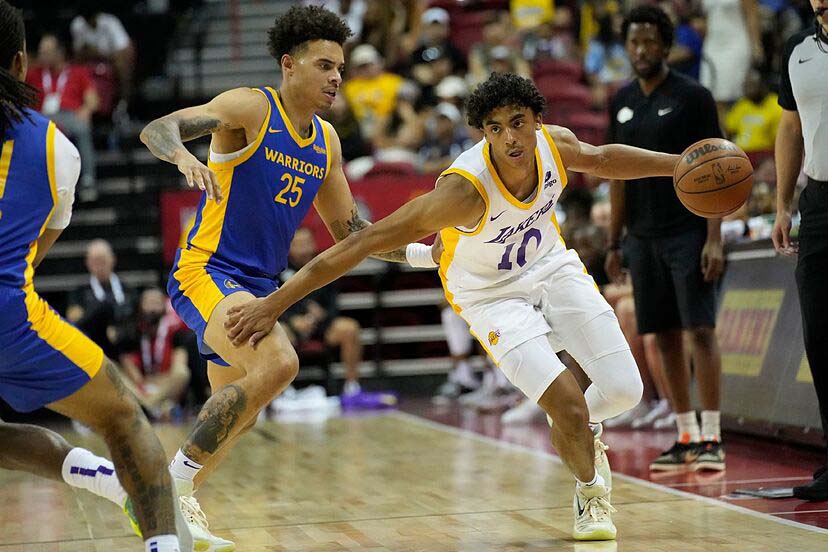 Austin Gage | Contributing Sports Writer
The Los Angeles Lakers opened up their Las Vegas Summer League set with a 103-96 win over the Golden State Warriors.
While most basketball fans turned their eyes to the earlier Spurs-Hornets matchup between top two picks Victor Wembanyama and Brandon Miller, the Lakers and Warriors fielded a competitive finale for a day full of hoops.
Second year guard Max Christie continued his excellent summer and led the way for the Lakers with 22 points in addition to 7 rebounds and 2 assists. Paired alongside second year forward Cole Swider who chipped in 19 points himself, the tandem combined for 8 three pointers and showed potential for a Lakers team that will look much different come fall.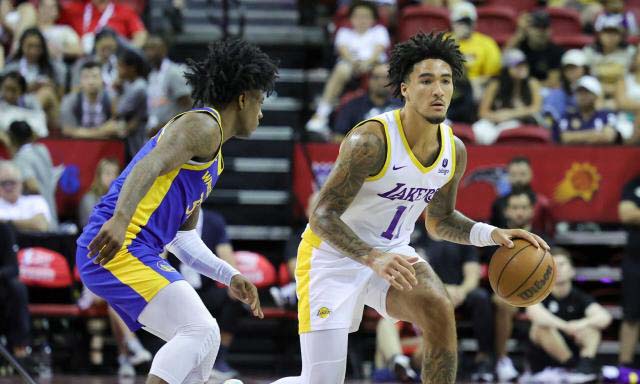 The Warriors got off to a hot start, opening the game on a 13-2 run behind an early burst from Brazilian forward Gui Santos, who ended the game with 25 points, 7 rebounds, and 2 assists. However, the Lakers responded with an 11-1 run late in the first quarter to cut into the Golden State lead and eventually take it.
The California showdown showcased the first of many matchups between Lakers' first round rookie guard Jalen Hood-Schifino out of Indiana and Warriors' first round rookie guard Brandin Podziemski out of Santa Clara. Despite continued summer shooting struggles from Hood-Schifino, who shot 3 of 11 from the field in this one, he showed flashes of aggressiveness and quality defense and was able to tally 9 points, 5 rebounds, and 3 assists. Podziemski contributed 9 points and 11 rebounds of his own.
Fellow Laker rookie forward Maxwell Lewis, a second round draft pick out of Pepperdine, showcased his athletic tools and length to help the Lakers off the bench with 7 points and 4 rebounds.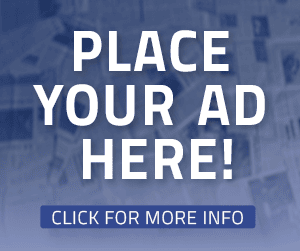 As the crowd fizzled out as the game progressed later into the evening, Christie showcased his potential to become a key piece in the Lakers regular season rotation coming into year 2. Showing off his athleticism, Christie punched in a demanding poster slam dunk late in the second quarter and even received "MVP" chants from the remaining fans in the Thomas & Mack Center while shooting free throws.
Other bright spots for the Lakers included undrafted rookie center Colin Castleton out of Florida and guard D'Moi Hodge out of Missouri. Both starters were effective and made cases to be 2-way players come regular season. Castleton flirted with a triple-double with 13 points, 7 rebounds, and 6 assists while Hodge added 11 points and 3 three pointers.
The Lakers ability to hit the three ball ended up being a factor in the victory. Los Angeles shot 14 of 32 from three (43.8%) while Golden State shot just 10 of 31 from three (32.3%). Overall, the Lakers shot 35 of 74 (47.3%) from the field and the Warriors shot 34 of 76 (44.7%) from the field.
This win marks the first of the summer for the Lakers, as they had lost their previous two summer games against the Miami Heat and San Antonio Spurs in the California Classic. Up next for Los Angeles is a matchup against number two overall pick Brandon Miller and the Charlotte Hornets on Sunday, July 9th