McVay not decided on starting QB
By Earl Heath Contributing Sports Writer The Los Angeles Rams do not have a clear starter at quarterback for Sunday's…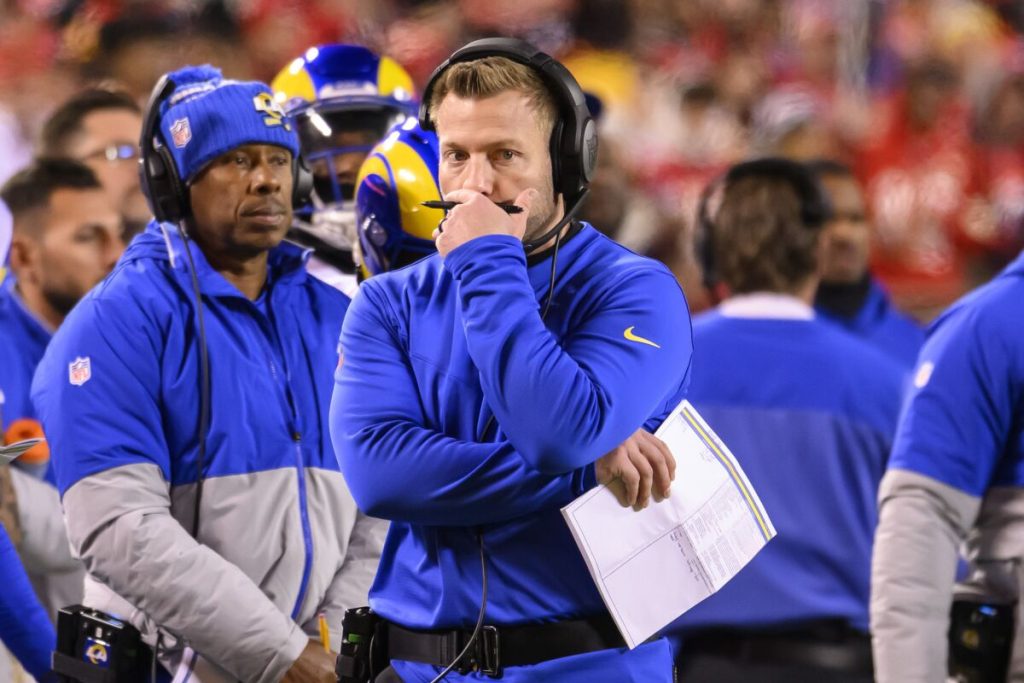 By Earl Heath
Contributing Sports Writer
The Los Angeles Rams do not have a clear starter at quarterback for Sunday's game against the Seattle Seahawks. They will try to end a five-game skid including a 26-10 loss to the Kansas City Chiefs. With their first two choices, Matthew Stafford and John Wolford, out with injuries, L.A. let Bryce Perkins handle the reins. 
Despite throwing his first career touchdown pass and completing 13 of his 20 passes, Perkins final stat line included two interceptions while being sacked three times. Not the performance the L.A. faithful were hoping for in his first career start.  
Speaking with the media this week, McVay was non-committal on naming a starter if Wolford returns from his neck injury.  
"I think we're going to work through that," McVay said about who will start Sunday. "It might be a combination of both. I think a lot of it entails," 
McVay added: "Alright, let's look at their body of work, and then let's take a look at Seattle and how we best feel is going to be the things that we want to try to be able to activate."