Men's Final Four "Different" This Year 
By Earl Heath, Contributing Sports Writer
There's a reason why it's called March Madness. This year's Final Four has three schools — Florida Atlantic, Miami and San Diego State making their first-ever appearances, while Connecticut is by far the most experienced with six trips to the Final Four and four national titles.
 The No. 4 seeded Huskies rolled through the West Regional, capping this torrid run with an 82-54 destruction of No. 3 Gonzaga. The beat each team by at least 15 points. The Big EAST power is back in the Final Four for the first time since winning the 2014 national championship. 
Florida Atlantic is the Conference USA Champion. The Owls (35-3) cut at Madison Square Garden and stood on the East Regional Championship podium. Like the Round of 64, 32, and Sweet Sixteen, the No. 9 seed FAU survived and advanced in the Elite Eight, taking down the No. 3 seed Kansas State Wildcats in an instant classic, 79-76.  
This season they have an undefeated home record, 100 wins for head coach Dusty May, first ever AP national ranking, first ever Conference USA title, second ever March Madness bid, first since 2002, first, second, third, and fourth tournament victory, first ever Final Four bid, and just two wins away from being national champions. 
"It feels amazing" said guard Alijah Martin. "You know, this is a group of guys that just loves to work, loves to compete. Also we love to serve each other. We love being around each other, and it shows on the court." 
The Owls will take on San Diego State.  LaMont Butler scored 18 points and Darrian Trammell had 12 for the fifth-seeded Aztecs (31-6), who slowed down the high-scoring, sixth-seeded Creighton (24-13) and became the first Mountain West Conference team to reach the national semifinals. 
"I've been dreaming this my whole life," said Trammell. "I am grateful to be here and thankful to everyone who believed in me,"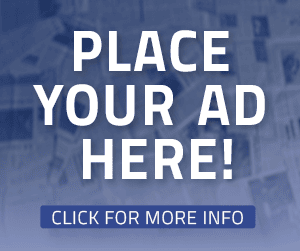 The Aztecs have seven seniors on the squad and are a very physical. That plus coaching and team work are the main reasons they got this far. 
Miami defeated Texas to earn spot in the Final Four. Jordan Miller along with Atlantic Coast Conference player of the year Isaiah Wong and March dynamo Nijel Pack together rallied the Hurricanes from a 13-point second-half deficit for an 88-81 victory that clinched that long-awaited trip to the national semifinals. 
"How hard we fought to come back in this game, especially on a stage like this, it's an amazing feeling," said Pack, one of Miami's newcomers. "I know how much these guys wanted to win this game, especially being here last year and losing the Elite Eight, and now being able to take it to the Final Four is something special." 
The CANES face UCONN in Houston Saturday.