NOLA MusiCon: In conversation with Doug E. Fresh
New Orleans is a city renowned for its vibrant musical heritage. The Crescent City hosted a new event to make its mark on the bustling cultural scene.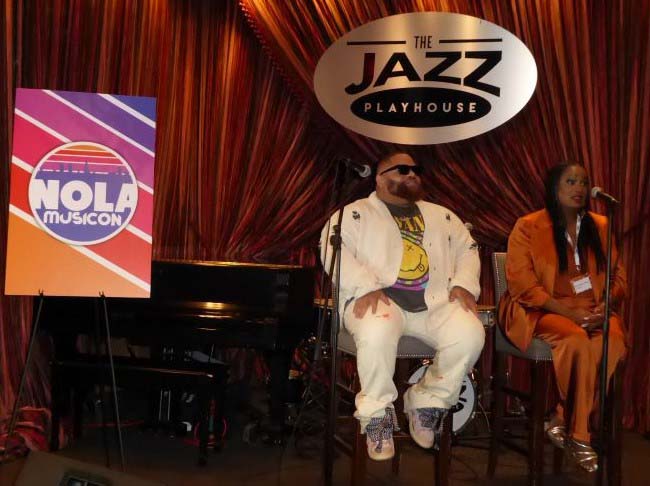 By Ricky Richardson | Contributing Writer
       (New Orleans, LA) New Orleans is a city renowned for its vibrant musical heritage. The Crescent City hosted a new event to make its mark on the bustling cultural scene.
        A jubilant and joyous crowd of 300 people were in attendance for the inaugural NOLA MusiCon, a music conference aimed at connecting industry professionals, musicians, students, and enthusiasts. The awesome event closed out October's Music Month. NOLA MusiCon is a significant milestone for the burgeoning music scene in the heart of the Crescent City.
        NOLA MusiCon was excited to be a part of the newly minted New Orleans Music Month, spearheaded by NOLA MusiCon Platinum Partner New Orleans & Company.
        "Our mission for NOLA MusiCon is two-fold: to inform and educate artists and music industry professional, and to show that New Orleans not only has the best music in the world, but it is also a great place to grow your music business." Executive Producer, Melissa O'Brien. "This conference is a testament to the city's cultural significance in the realm of music.
        NOLA MusiCon is the next logical step in the evolution of NOLA Music Tech, which began as part of a larger group of events. NOLA Music Tech has expanded to encompass every aspect building a music/music career and has rebranded as NOLA MusiCon to reflect that expansion of ideas.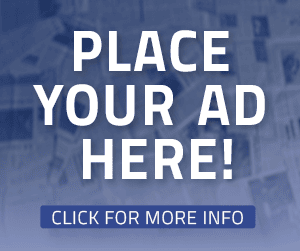 NOLA MusiCon featured four days of informative panels and inspirational interviews featuring music industry professionals and thought leaders, interactive hands-on demos of cutting-edge brands, one-on-one mentor sessions, in-dept. workshops, and live performances from emerging and established local talent, unparalleled networking and much more.
        Attendees were able to immerse in topics from music creation, production, recording, and live performance to sync, music supervision, PR publishing, revenue streams, activism, preserving legacy and music tech. The inaugural event was held October 24-27, 2023, at the Royal Sonesta Hotel (300 Bourbon Street) in the heart of the French Quarter. NOLA MusiCon presented a positive ambiance for fostering collaboration and innovation.
        Doug E. Fresh is a pioneering Hip-Hop artist who has been captivating audiences for nearly 40 years with his creation of the human beatbox art form. His unrivaled skill has resulted in an enduring legacy and continues to break new ground.
        Doug E. Fresh sat down with Rosie Lopez, Co-founder and CEO of Opus Music Group to discuss his iconic career and what the future holds for this Hip-Hop legend.
        Fresh shared that his first musical instrument was the trumpet, followed by how he started imitating various instruments and beat when the music program at his school was discontinued. A close friend called him the human beat box after hearing him drop beats with his voice. We all know that the rest is history. Doug E. Fresh gave an overview of Hip-Hop genre and mentioned his rise in the music industry along with other music icons, Slick Rick, Jay Z, Tupac and Biggie to name a few. Doug E. Fresh shared his take on AI. We should embrace artificial intelligence and used it in a productive manner.
        Fresh shared that "your endurance is your insurance." He segued into the importance of taking care of one's health. Fresh doesn't drink alcohol or do drugs. He reiterated the importance drinking plenty of water to stay hydrated and healthy eating habits.
        Doug E. Fresh is a tireless social activist and a vocal proponent of artists' rights. Fresh currently serves as a Vice President and Co-founder of Hip-Hop Public Health, nonprofit whose mission is to end health illiteracy through music and to foster positive health behavior changes, beginning with school-age children. Doug E. Fresh encouraged men in the audience to get a health check-up and actively with your medical team that can help one to catch early signs of diseases.
        Doug E. Fresh also emphasizes the importance of Prostate screenings. On a related note, September was Prostate Cancer Awareness Month. U.S. Senators John Boozman (R-AR) and Cory Booker (D-NJ) introduced legislation to expand insurance coverage for prostate cancer screenings. The bipartisan Prostate- Specific Antigen (PSA) Screening for High-risk Insured Men (HIM) Act would require private health insurance plans to cover preventive prostate cancer screenings without imposing a cost sharing requirements for men who are at high risk of developing prostate cancer. Currently, the Prostate-Specific Antigen (PSA) test is the most effective tool for detection. When detected in stage 1, it's almost 100 percent survivable.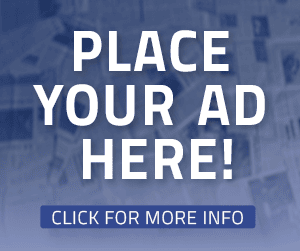 Hotel guests and NOLA MusiCon attendees could feel the excitement and energy in the lobby and corridors of the Royal Sonesta Hotel.
        I attended many sessions throughout NOLA Musicon. All of the sessions were engaging, educational as well as fascinating. The conference featured many sessions that were inter-related and interconnected.
        Session highlights featured Sound Investments: Investing in Music Tech Industry with Donovan Williams, Davorio Stevenson, Lisa LaCour and Greg Bresnitz; Songwriting Workshop with Vurdell "VScript" Muller and Robin Nicole Kindrick; The Historical Stages Project- Diplomacy, digital Tourism & Cultural Preservation with Winston "Trombone" Tuner, Tonya Boyd-Cannon, Laila Bondi, Dwan Adams, Diedra (Deepa Soul) Meredith, Troy Sawyer, Dorathea Smith-Simmons and Nana Sula Spirit.
        Additional sessions were Crisis & Opportunity: The Evolution of The Music Format with Darren Hoffman and Shannon Powell; Publishing 101: What Can a Music Publisher Do for You? with Lamar Pickett, Vurdell "VScript" Muller, Timothy Burnett and Ryan Vaughn; The Intersection of Music & Health with Caitlin Sullivan, Catherine Lasperches, FNP, Dr. Ira "Ike" Padnos, and Dr. Lana Joseph-Ford; Fostering Community Through the Airwaves with Dave Ankers and Marko Nobles; The New Orleans Biz Dev Advantage with Josh Fleig and Louis David; the Power of Fans: Strategies for Fan Engagement with David Da Christofaro, Bryant Calhoun, Stacey Bedford and Charles Alexander; Behind the Boards with Darius "Deezle" Harrison, Emily Eck, Antonio K.C. Kearney and Rick Nelson. Visit NOLA MusiCon website for the complete scheduled of speakers and sessions. https://nolamusicon.com/speakers and https://nolamusicon.com/schedule 
        I'm hopeful that you will share this valuable information with your network that is involved in any aspect of music and entertainment industry. Please visit https://nolamusicon.com to connect on all Social Media Platforms.
        New Orleans and Company is the tourism and hospitality industry's official destination sale marketing and trade organization, responsible for driving over $10 billions of diverse annual business to the regional cultural economy. We attract leisure and cultural travel, business meetings, conventions, weddings, festivals, sporting and special events to New Orleans in a highly competitive global environment. Founded in 1960, New Orleans & Company is committed to celebrating the richness of our culture while creating jobs, building careers and enhancing the quality of life for every New Orleanian.