Penn state & Utah get a bite at Beef Bowl
By Earl Heath, Contributing Sports Writer The Penn State and University of Utah football teams help bring back one of…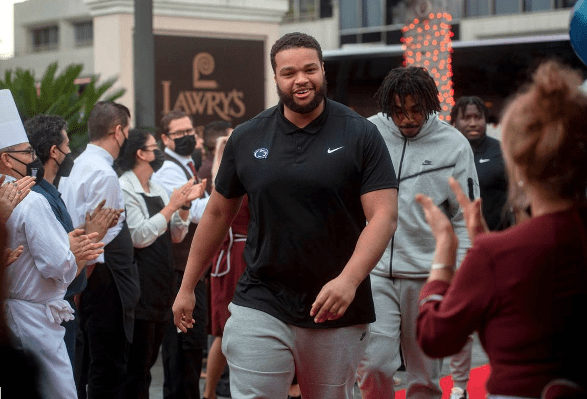 By Earl Heath, Contributing Sports Writer
The Penn State and University of Utah football teams help bring back one of the greatest traditions in college sports. The "BEEF BOWL." Both teams participated in Lawry's Beef Bowl in Beverly Hills completing the two-day 2022 edition a few days before the Rose Bowl game. The tradition was canceled the previous two years because of the coronavirus pandemic.  
"Words are hard to describe coming back to Lawry's Beef Bowl after a two-year hiatus," said Richard R. Frank, the chairman of the board of Lawry's Restaurants Inc., whose late father, Richard N. Frank, conceived the Beef Bowl in 1956, shortly after becoming Lawry's president. 
"It's rewarding, gratifying, heart-warming. It just feels good. It just feels right. It's what we should be doing and so happy to do it." 
The Rose Bowl teams annually participated in the Beef Bowl from 1956 though 2019 at Lawry's The Prime Rib. The Beef Bowl is older than all but the Rose, Orange, Sugar, Sun, Cotton, Gator and Citrus bowls. It is billed by organizers as college football's most enduring pre-bowl game tradition. 
Lawry's Beef Bowl consists of the teams separately dining on prime rib, with one player each conducting the salad spin and performing the ceremonial first cut of prime rib. 
UTAH punter Barney Amor said he received a text message just before the team left for the restaurant "and was told I was spinning salad. That's about all I knew I was doing."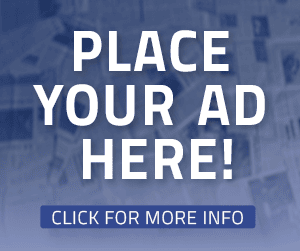 Lawry's Beef Bowl has not been a competition to see who can eat the most beef since 1970. Coaches are now informed that there is a limit of two servings of prime rib per player. 
"The purpose of the event is to honor champion student-athletes for their achievement as a team of making it to the Rose Bowl Game," added Frank . 
 "I just didn't want to mess it up with everybody watching. Once I got going and the guy was helping me out a little bit I got in a rhythm," said Penn State's PJ Mustipher. The veteran is known known to have a big appetite and has knocked off 24 ounces of meat several times at one sitting. 
Since 2018, each portion of the Beef Bowl has included the presentation of the Tournament of Roses Scholar Athlete Award to a player from each team. 
Linebacker Jonathan Sutherland was the Penn State recipient. He received a bachelor's degree in labor and employment relations in 2020 and a master's degree. When asked what he learned at PSU-" It was the way I learned how to prioritized my time really helped me," Sutherland said. 
Nancy Yager has been a server at Lawry for more than 20 years. She and her husband Mike are big Oregon fans- they follow them year-round.  
Nancy has had a chance to serve two former DUCKS Marcus Mariota (2010)  and Justin Herbert-(2019) when the DUCKS played in the ROSE BOWL.  
"Justin is such a real fun guy" said Yager. He's such a nice person who attracts people."