Rams Anchbrum nominated for Payton Award 
By Earl Heath, Contributing Sports Writer The Los Angeles Rams announced this week Tremayne Anchrum Jr. as their nominee for the…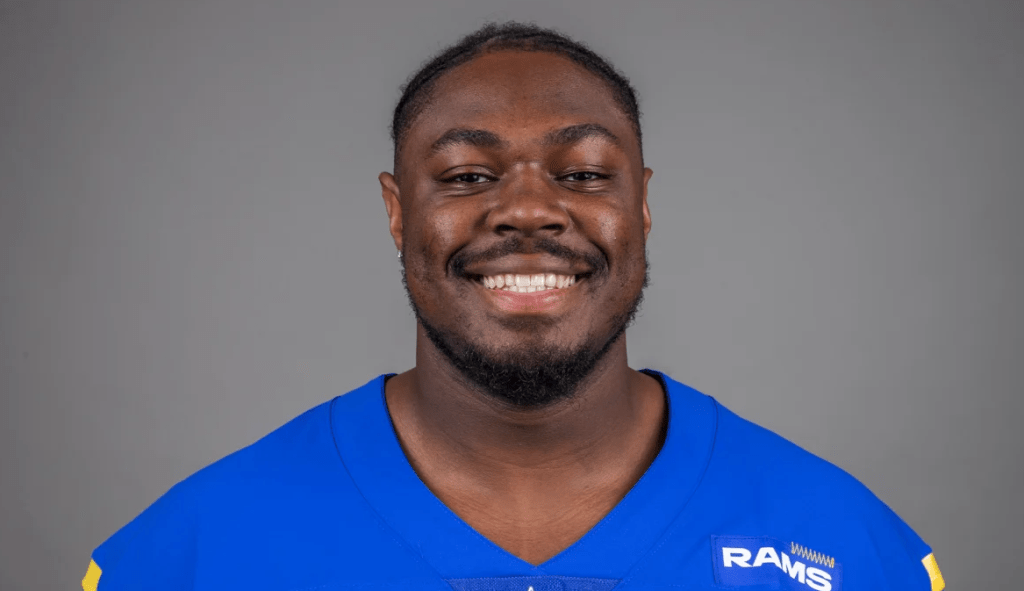 By Earl Heath, Contributing Sports Writer
The Los Angeles Rams announced this week Tremayne Anchrum Jr. as their nominee for the Walter Payton NFL Man of the Year Award presented by Nationwide. Considered one of the league's most prestigious honors, the Walter Payton NFL Man of the Year Award presented by Nationwide recognizes an NFL player for outstanding community service activities off the field, as well as excellence on the field. Each of the league's 32 nominees were was announced this week.   
The Rams and the NFL's 2021 Walter Payton Man of the Year, Andrew Whitworth, surprised Anchrum Jr. with the news earlier this week while he was volunteering at the Hollywood Food Coalition, a local non-profit whose mission is to feed and serve the immediate needs of the hungry every day of the year so they can build better lives. Anchrum Jr. began volunteering with Hollywood Food Coalition regularly during the pandemic several times a week and has continued as a weekly volunteer. 
In December of 2020, Anchrum also began volunteering at the Los Angeles Boys and Girls Club in East Los Angeles. During the offseason, Anchrum Jr. was driving nearly 50 miles (4-5 days a week) to the Boys and Girls Club and spending 4-5 hours per day volunteering and working with youth. Tremayne continues to volunteer with them and recently took a group of 15 youth from Boys and Girls Club Los Angeles to the LA Holocaust Museum after demonstrators on a major highway in Los Angeles exercised antisemitic messages. 
"There are so many different ways that you can affect your community. You can do it through donating your money, your time, your service, your advocacy and your voice, but when you think about Tremayne, it's all the above," said 2021 Walter Payton Man of the Year, Andrew Whitworth. "He doesn't care who knows that he's doing it. Most of the time no one know he's doing it, and that's the most impressive part. It's just who he is on a daily basis and wanting to make his community better, wanting people to know that they aren't living life without him and that he thinks about them each and every day. He shows up and I think sometimes in life that's the best thing we can do, just show up. Tremayne Anchrum Jr. does that." 
All 32 nominees will receive up to a $40,000 donation in their name to their charity of choice. The winner of the Walter Payton NFL Man of the Year award will receive up to a $250,000 donation to the charity of his choice. All donations are courtesy of the NFL Foundation and Nationwide.  The player whose unique mention is used the most between Dec. 6 and Jan. 8 will receive a $25,000 contribution to his charity of choice, while the second and third place finishers will receive $10,000 and $5,000 donations, all courtesy of Nationwide.