Rams Hire LaFleur as Offensive Coordinator
By Earl Heath, Contributing Sports Writer  Los Angeles Rams hired Mike LaFleur as offensive coordinator LaFleur replaces Liam Coen, who departed at…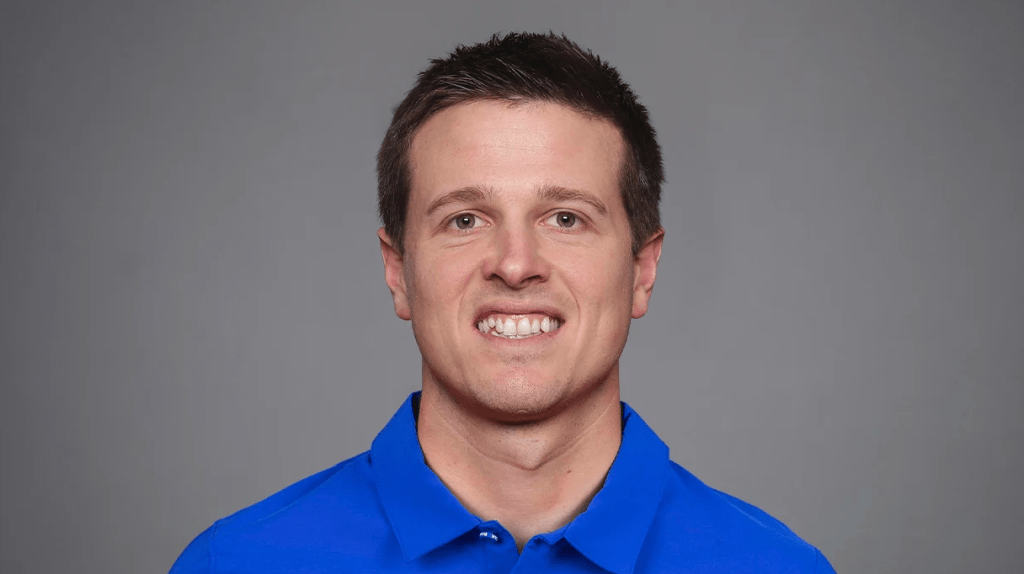 By Earl Heath, Contributing Sports Writer 
Los Angeles Rams hired Mike LaFleur as offensive coordinator LaFleur replaces Liam Coen, who departed at seasons end  to return to the University of Kentucky as its offensive coordinator and quarterbacks coach. 
LaFleur is coming to L.A. after spending the previous two seasons as offensive coordinator for the New York Jets. Prior to his time with the Jets, he spent four seasons on the 49ers coaching staff. LaFleur served as passing game specialist and wide receivers coach his first year in San Francisco (2017), then passing game coordinator and wide receivers coach his second year (2018). He then handled passing game coordinator duties exclusively the next two years (2019 and 2020) after the 49ers hired Wes Welker as their wide receivers coach in 2019. 
LaFleur and Rams head coach Sean McVay worked under 49ers head coach Kyle Shanahan at different points in their careers. 
LaFleur worked with Shanahan with the Browns in 2014 when Shanahan became Cleveland's offensive coordinator, then followed Shanahan to Atlanta to take an offensive assistant job with the Falcons in 2015 when Shanahan became the Falcons offensive coordinator that same year. 
The Rams (5-12) recently finished the worst season in NFL history by a defending Super Bowl champion. McVay's offense has been one of the NFL's best and most influential during his tenure, but Los Angeles finished last in the league in total yards and 27th in scoring after losing several significant players to injury, including Matthew Stafford, Super Bowl MVP Cooper Kupp, No. 2 receiver Allen Robinson and most of the offensive line. 
It just a start of changes to help the Rams turn-it-around for 2023.