Rams Rookie draws attention in Camp 
Puka Nacuka is a fifth-round pick from BYU. He has shown good things early in camp. He's earned a reputation for being a fast-learner.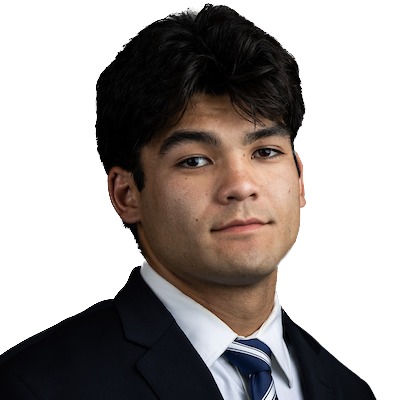 By Earl Heath | Contributing Sports Writer
Puka Nacuka is a fifth-round pick from BYU. He has shown good things early in camp. He's earned a reputation for being a fast-learner. 
Los Angeles has moved the rookie wide receiver around and thrown a lot at him, yet he's handled it seamlessly 
He recently spoke with theRAMS.com. 
"It's been fun. It's definitely been a lot, though," "It's crazy. Like, my brothers had given me kind of an idea what it's been like – my brother's been in the league for eight years, and then my brother (Samson) did rookie camp with the Colts last season, so I had a formulated idea of what it would look like. But when it came, it blew my mind. It was actually way more than I thought, but it became a job. This is what I do all day, every day, but it's also what I wanted to do it as a little kid all day, every day. Seeing it in real time come true, it's so cool. It keeps me super excited. I love football. It's been a lot that they've been giving us, but they've been giving it to us the right way for us to consume it all. When I look back at what we've learned from day one, like holy cow, we've gotten a lot." 
It's not out of the ordinary for the Rams to test their rookies in the spring, especially when veterans are occasionally absent during the voluntary portion of the offseason program. So, when does it become evident that a rookie has adapted to that learning curve?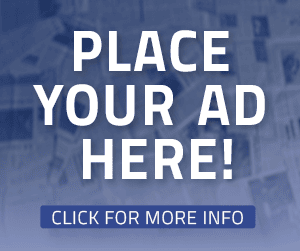 "I referenced Puka, I think that's one of the things that he's done is he's processing so quickly," wide receiver Cooper Kupp stated . said. "You go from thinking about the lines on the page to the reason we're running the concept, right? You go from just what the picture says, to what the 'why' is behind the picture. And I think that's the biggest difference is when you can get to that place. (When) you can get to the 'why' and you see someone playing that out…this is why that we're doing this and why I'm reacting this way. That's when you're like 'Okay, this person gets it. They're figuring it out.'" 
McVay and Kupp both complemented him for his conscientious work ethic. McVay said it's been impressive how quickly Nacua has picked things up. 
"He's got a great feel for attacking leverage, how to stick things, his timing on when he needs to show up for things and he's asking the right questions too," Kupp said. "I think that's the big thing. He's asking the right questions and as he gets more reps over and over as he gets to see these things, he's just going to get better and better. So, I'm really excited about him and the steps that he's going to be able to take over these next few months." 
Nacua's own approach has made just as big of a difference. In addition to treating it like a job, he also relies more on absorbing information from the Rams' veterans rather than leaning on his own prior knowledge. Breaking lengthy playcalls down into segments has also helped him. 
"He's a guy that we're expecting him to come in, expecting him to be able to contribute and compete," McVay said. "Every spot is going to be earned on this team, but I really like what he's done and I think it's a credit to everybody around him and his conscientiousness."