The 38th Annual Kingdom Day Parade Has Selected Its Grand Marshal As 
Attorney George C. Fatheree III

The Kingdom Day Parade is back on its regular schedule after the COVID interruptions with distinguished Attorney George C. Fatheree III as grand marshal. It will kick off this year on Monday, January 16, 2023. This year's theme is: "America, the Best Hope of the World."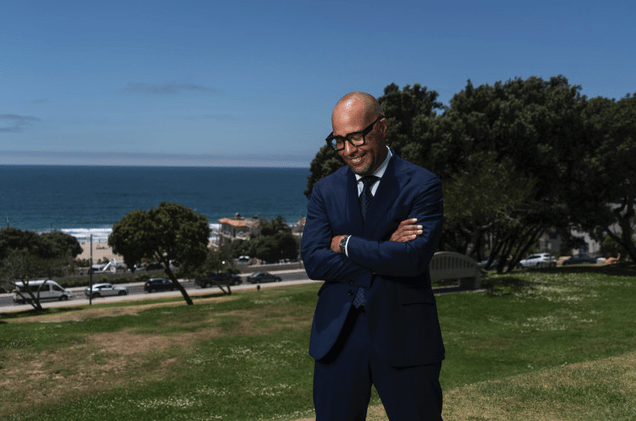 The Real Estate Attorney Who Won the Unprecedented Bruce's Beach Case
LOS ANGELES — The Kingdom Day Parade is back on its regular schedule after the COVID interruptions with distinguished Attorney George C. Fatheree III as grand marshal. It will kick off this year on Monday, January 16, 2023. This year's theme is: "America, the Best Hope of the World." As America's largest Martin Luther King celebration, the parade, featuring floats, a queen and royal court, elected officials, local high school and college marching bands, will march along a three-mile route, starting at Martin Luther King Jr. Boulevard and Western Avenue and ending near the new Leimert Park subway station. Local residents will be able to watch all the festivities either in person along the parade route or live on ABC7, beginning at 11 a.m. PDT. The parade will also be live-streamed world-wide on KingdomDayParade.org. BlueShield is the presenting sponsor of the Kingdom Day Parade.
"With messages of equality for all amplified during Dr. King's birthday, George Fatheree is a natural pick as the grand marshal for the parade, given not only his recent historic victory in the  Bruce's Beach case and a host of other similar cases," said Dr. Adrian Dove, chairman of CORE-C.A. Kingdom Day Parade.
Fatheree was a former partner with Munger, Tolles & Olson when he decided to launch the pro bono case of Bruce's Beach. Now a partner at the Sidley Austin LLP — one of the country's leading strategic legal advisers representing investors, developers and lenders in a wide array of large and complex commercial real estate transactions — he brought the case of Bruce's Beach into the national spotlight,  intensifying the conversation of trans-generational wealth in Black families.
ABOUT BRUCE'S BEACH
Charles and Willa Bruce were a young Black couple who, in 1912, bought land in the city of Manhattan Beach, Calif. and created their own hospitality business called Bruce's Beach. The venue drew a successful clientele of Black vacationers from across the United States. When attempts by neighbors to force them out of business failed, the City of Manhattan Beach resorted to taking the property from them. In 1924, officials did so under the false pretenses of building a park, claiming eminent domain, which is frequently invoked for public infrastructure changes that disproportionately impacts minority land owners.
Fatheree's team at his prior firm first helped review Senate Bill 796 — authored by Sen. Steve Bradford (D-Gardena) — new state legislation that was passed in California during the summer of 2021, specifically written to pave the way for Los Angeles County to return this land to the Bruce family. In signing the bill into law on September 30, 2021, Governor Gavin Newsom stated that he hoped the bill would inspire similar legislation to help other Black families like the Bruces, who are still struggling to recover, financially and emotionally, from the devastating impact of racially-motivated displacement. Last July, Los Angeles County Board of Supervisors at the behest of Supervisor Janice Hahn officially turned the deed for the land over to the Bruce family. 
California is leading the national conversation on righting the systemic wrongs done to Blacks since slavery, which set in motion the American apartheid policies of today.  From the historic return of Bruce's Beach to the descendants of Charles and Willa Bruce — valued at $20 million — to the reparations case of Palm Spring's Section 14 to the state's first-of-its kind Reparations Task Force, strides are being made in the national conversation of returning stolen land back to its rightful owners of  African Americans and their descendants. And thanks to Fatheree, Bruce's Beach became a touchstone case for the state, country and world, shining a global spotlight on the case for reparations.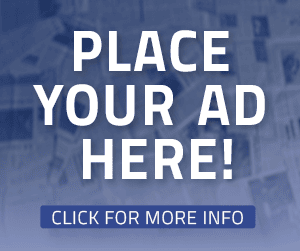 IN THE SPIRIT OF DR. MARTIN LUTHER KING JR
In the season of recognizing social justice and the spirit of Dr. King, Dr. Dove hopes the celebration of Dr. King's birthday and the Kingdom Day Parade can serve as a reset button for the city to heal from the embarrassing and racist remarks revealed in an audio leak from Los Angeles city Council members and a labor leader. "We have to get pass this," said Dr. Dove. "In this racial environment, more than ever, Black and Brown people must work together on racial and social inequality, affecting both our underserved communities."
ABOUT CORE-COHORT ALLIANCE
The CORE-C.A. Kingdom Day Parade is the signature event for the Congress of Racial Equality CORE-Cohort Alliance (CORE-C.A.). CORE-C.A. is a successor to the original Chicago-based civil rights organization, CORE, founded in 1942 by the late James Farmer and a group of Quaker pacifists to launch an aggressive assault on nationwide racial inequality during World War II. Its mission is "to bring about equality for all people regardless of so-called race, creed, sexual orientation." Along with the National Association of Colored People (NAACP) and the Southern Christian Leadership Conference (SCLC), CORE immediately became one of the big three organizations in the Civil Rights Movement that changed America in the 20th Century, and pioneered the non-violence revolutionary movement. CORE also initiated the Freedom Rides and the sit ins of the 1940s and 1950s. The organization had a pivotal role in the non- violence campaign of the Montgomery Bus Boycott, led by Dr. Martin Luther King Jr.
Dr. Dove is a graduate of Compton High School and Harvard University, and worked directly for Dr. King in Southern voter registration for Black citizens in Alabama, Mississippi and South Carolina.  For nearly a decade, he served as a career professional in the White House Office of Management and Budget as a management analyst and senior budget examiner. During his White House OMB tenure, Dr. Dove served under four Presidents — that is, Johnson, Nixon, Ford, and Carter. Throughout his career, he's also had a chance to work with such iconic figures as civil rights leaders Dr. Martin Luther King Jr. and five-term Los Angeles Mayor Tom Bradley. Dr. Dove is also a Korean War-Era Army veteran and former parole officer in Watts and East Los Angeles. While serving as a state employment service officer after the 1965 uprising in Watts, he authored the first reverse culturally-bias IQ Test that was passed by Blacks, and failed by whites. For the past 10 years he has been the executive producer of the televised Kingdom Day Parade.