Tis the Season to Fall in Love with New Orleans
New Orleans in the Fall is one of the best places in the country for getting your dance groove on and having a memorable time.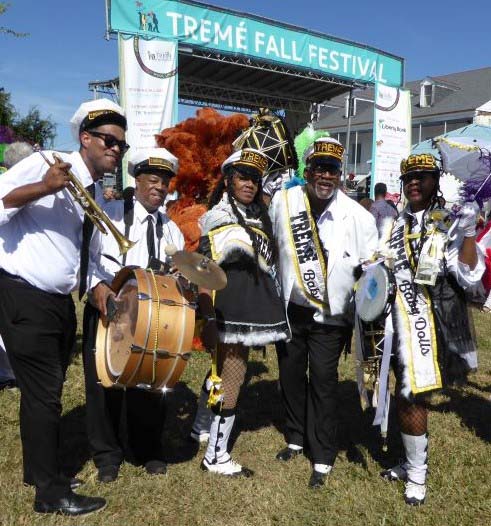 By Ricky Richardson | Contributing Writer
        (New Orleans, LA) New Orleans in the Fall is one of the best places in the country for getting your dance groove on and having a memorable time.
        It doesn't matter whether you are visiting for business or leisure, be forewarn that there is a lot of hips shaking and swaying throughout the city.
        The cooler temperatures make for a pleasant atmosphere for the various outdoor music events going on during this particular month in the Crescent City.
        October is Music Month in New Orleans. Business or leisure travelers, along with locals were able to enjoy a plethora of festivals every weekend, live shows every night.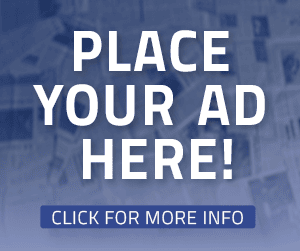 New Orleans Music Month is a city-wide, month long celebration of New Orleans vibrant music ecosystem. Globally, New Orleans is known as the center of music culture, the vibrant music industry, is also a critical component of the city's economy. Through the culmination of New Orleans Music Month, the goal is to increase awareness of New Orleans as a hub for music business, education and innovation.
        This weekend I had the fortunate pleasure of visiting New Orleans again for New Orleans Music Month. My adrenaline & excitement kept building with each email blast from New Orleans & Company, Offbeat and Gambit Weekly newsletter. 
        My original plans were to fly into New Orleans for one event. As time passed, and with each new email in my inbox, I found out about several additional events scheduled during the same time that I was going to be in town. How convenient is that.
        I have visited the Crescent City numerous times over the years for a variety of occasions. I never experienced a weekend where five events were taking place all at the same time and within walking distance of one another.
        The subtitle of this article could be entitled 'I'm Walking in New Orleans'; in homage to the late great Fats Domino, singer, songwriter, pianist and one of the pioneers of rock and roll. I put in a lot of mileage on Saturday alone, while attending five different events.
        My day started in Treme after an extra cup of coffee. Friends of Treme Culture presented The 8th Annual Treme Fall Festival. This was a good start for music, food, art, and activities for kids and adults. The event celebrated and honored Treme- history and culture. The Treme neighborhood is synonymous with culture and is the oldest African American neighborhood in the United States.
        Treme Fall Festival took place outside of historic St. Augustine Church, which is said to be the nation's oldest African American Catholic parish, founded in 1841. The Treme Fall Festival got underway with a second line parade, followed by an engaging afternoon of family-friendly fun, music, and mouthwatering cuisine. Treme Fall Festival served as a fundraiser for St Augustine Church and various community non-profits. Entertainment was provided by DJ Captain Charles, Partners-N-Crime, James Rivers Movement, TBC Brass Band, The Rumble featuring Chief Joseph Boudreaux Jr., and Nayo Jones Experience.
        Several blocks away, in Louis Armstrong Park, a large crowd gathered for the popular L.O.C.A.L.S (Loving Our Community as Louisiana) Fest. This event provided attendees a day filled with live music, more delicious food (there goes my diet), local art, and so much more! The aim of the festival is to showcase the spirit and tremendous talent of the local community. L.O.C.A.L.S Fest was the perfect way for everyone to immersive themselves in the rich culture and community spirit of this incredible state. Entertainment was provided by Raw Revolution, Jamal Batiste, Sporty Brass Band, Bobbie Rae, Daria and The Hip Drops, Brass-a-Holics, Vegas Cola, Crooked Vines, Ado Soul, The AfroDiziacs's Jazz Band, with Saint Amythest on the ones and twos.
        On the Road again! My next stop was to The French Market. It didn't matter whether you were prepared for another exciting day brimming with costumes, festive decorations and delectable treats, and extraordinary enjoyment. The French Market had your back. The French Market hosted the Boo Carre Halloween Haunt in Dutch Alley. This was a wonderful one-day kind-centric event where costumes were encouraged for all ages. The event featured live music, children's activities, a spooktacular spooky second line with All For One Brass Band and treat-or-treating. Everyone walked away after having a hauntingly good time.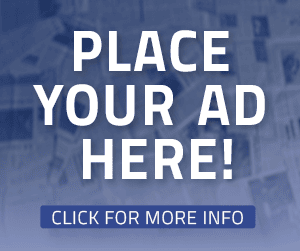 The party was going strong and smokin' as I finally made my way over to The Jazz Museum for the second day of NOLA Funk Fest. People were grooving and moving to the beats provided by some of the funkiest musicians in New Orleans.  Kota Dosa, Omari Neville and The Fuel, Tribal Gold featuring Big Chief Juan Pardo and Ivan Neville performed on Saturday.
        As if that was scary enough, Krewe of Boo rolled, dance and sashayed through downtown and the French Quarters. The parade featured floats by creative artists from Kern Studios designs 3-D popular Mache and fiberglass props that mimic all of Halloween's spooky creatures. There were marching bands, equestrian unit, floats and a ton of fun.
        Each of the above-mentioned events served up great cuisine, awesome musical performances in an inviting and inclusive atmosphere. You can only imagine the vibes.
        I had a hard time finishing this article while fighting off sleep after my memorable cultural exploration and workout. 
        This is also a reminder that there are endless reasons to book a trip to New Orleans in the Fall or throughout the year. There are things to do for everyone regardless of one's budget.