Trojans & Bruins Produce a Classic
We all knew it was going to be a high scoring affair but the Trojan defense walked away heroes in the Rose Bowl as No. 7 USC beat No. 16 UCLA 48-45, earning the Trojans a spot in the Pac-12 championship game under first year Trojan head coach Lincoln Riley.  "We talk about it all the time. We can't just have a first-row seat to Caleb Wiliams and Lincoln Riley's offense," defensive coordinator Alex Grinch said. "Our expectations are higher than what we've done.… I'm just really proud of the fight. It's fun to be on the sideline with them. They fight, they scratch, they claw."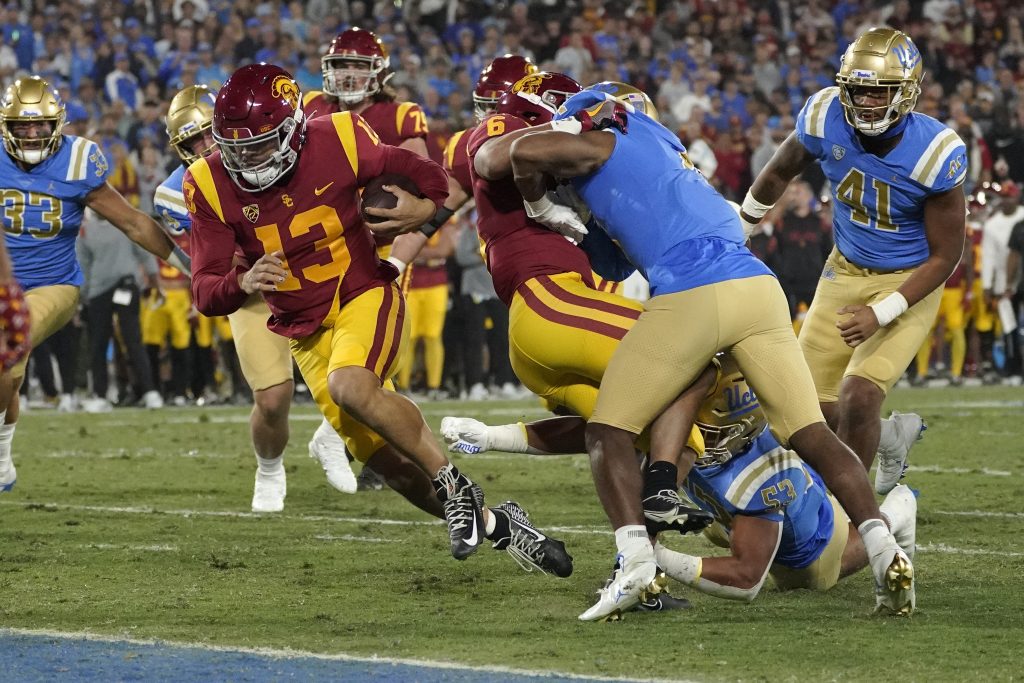 By Earl Heath | Contributing Sports Writer 
We all knew it was going to be a high scoring affair but the Trojan defense walked away heroes in the Rose Bowl as No. 7 USC beat No. 16 UCLA 48-45, earning the Trojans a spot in the Pac-12 championship game under first year Trojan head coach Lincoln Riley.  "We talk about it all the time. We can't just have a first-row seat to Caleb Wiliams and Lincoln Riley's offense," defensive coordinator Alex Grinch said. "Our expectations are higher than what we've done.… I'm just really proud of the fight. It's fun to be on the sideline with them. They fight, they scratch, they claw."  
It was a hi-octane, high energy offense on both sides as The Trojans rolled up 649 yards, while UCLA gained 513 yards, 204 on the ground, converted seven of 13 third-down attempts and their only fourth-down attempt. It turnout to be a classic game in the series. 
The Trojan defense was key in getting four turnovers in a game for the second time third season. The first one, a Mekhi Blackmon interception, resulted in a missed field goal.  
But USC made the rest count as linebacker Shane Lee intercepted UCLA quarterback Dorian Thompson-Robinson, snatching the ball out of midair on the very next drive, it led to a 49-yard Denis Lynch field goal with 14 seconds left in the first half. After being down 14-0 to start the game, the Trojans (10-1, 8-1) had dragged itself back to make it a one-point game.  
After UCLA moved the ball down into the red zone to open the third quarter, USC limited the damage to a field goal. It allowed quarterback Caleb Williams to find Jordan Addison for a 35-yard touchdown to give USC its first lead of the game.  
On the next drive, defensive tackle Tyrone Taleni strip-sacked Thompson-Robinson and defensive back Latrell McCutchin recovered the ball at the UCLA 9. The Trojans needed two plays before Austin Jones powered into the end zone and made it a 10-point game.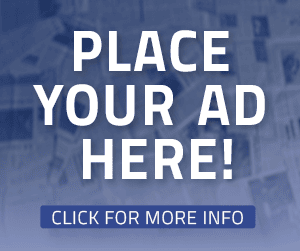 "We knew we needed to make a big play," Taleni in post game. 
On the day Williams completed 32-of-43 for a career-high 470 yards and 2 TDs and rushed for 33 yards on 8 carries with 1 TD. He totaled 503 total yards setting a USC single game record. The previous record was held by Kedon Slovis who had 502 yards versus UCLA in 2019. He's the apparent leader in the Heisman Race. Through 11 games, Williams has 33 TDs and 3 INTs. He is 250-for-385 (.649) for 3,480 yards. He has also rushed for 316 yards on 88 carries with 7 TDs. Williams has accounted for 40 total touchdowns in 11 games at USC. USC's 5 consecutive games with 40 points or more are the most since the 2003 team had 7 consecutive 40+ point games.  
Austin Jones rushed for a season high120 yards and two touchdowns.  
Thompson-Robinson's is the Bruins all-time leader in starts connected on 23 of 38 passes for 309 yards with 3 interceptions. 
ADD TROJANS- Three Trojan football players earned Pac-12 Player of the Week honors for their performances in USC's 48-45 victory over UCLA. Sophomore quarterback Caleb Williams earned Pac-12 Offensive Player of the Week, redshirt senior offensive lineman Andrew Vorhees earned Pac-12 Offensive Lineman of the Week and junior defensive lineman Tuli Tuipulotu was named Pac-12 Defensive Lineman of the Week. It is Tuipulotu's fourth Defensive Lineman of the Week honor, Williams' second Offensive Player of the Week honor and Vorhees' first Offensive Lineman of the Week honor. Tuipulotu has also twice been named Pac-12 Defensive Player of the Week USC will have a big test this week against Notre Dame at the Coliseum.