Uptown Jazz Festival- The Legacy Continues
The beat goes on. Music enthusiasts of Long Beach can breathe a sigh of relief. This comes as the decade long beloved Uptown Jazz Festival will continue to be held each year in Houghton Park.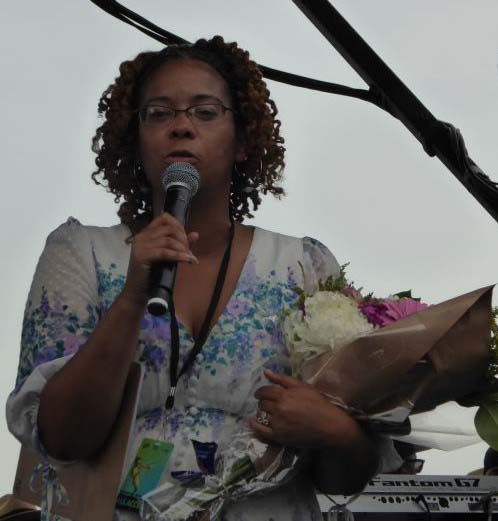 By Ricky Richardson | Contributing Writer
        (Long Beach, CA) The beat goes on. Music enthusiasts of Long Beach can breathe a sigh of relief. This comes as the decade long beloved Uptown Jazz Festival will continue to be held each year in Houghton Park.
        "The Uptown Jazz Festival is a beloved staple of the North Long Beach community. For more than a decade, it has brought residents together to enjoy a summer afternoon full of great music, delicious food and a strong sense of community," said Mayor Rex Richardson. "I look forward to this year's celebration and I hope to see you all there!" 
        "I am excited to host the Uptown Jazz Festival for its 12th year," said Ninth District Councilmember Dr. Joni Ricks-Oddie. "Our theme this year, 'The Legacy Continues," celebrates what have become the signature event in North Long Beach, and my commitment to continue the tradition as your District 9 Councilmember. I look forward to welcoming our community to share in a day full of music, food, family and culture!"
        Yes, ladies and gentlemen, boys and girls, the City of Long Beach and the Office of Ninth District Councilmember Dr. Joni Ricks-Oddie presented the 12th Annual Uptown Jazz Festival on Saturday, August 19, 2023, from 2-7pm. The festival was held at Houghton Park, (6301 Myrtle Avenue, Long Beach, CA 90805). The afternoon event featured a lineup of incredible music and entertainment headlined by American funk band The Original Lakeside.
        The festival site featured a food and beverage garden, a kids zone, and a variety of vendor and community resource booths.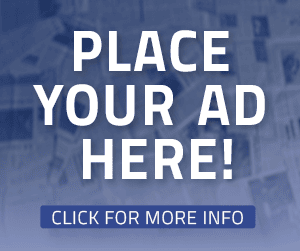 DJ Mr. Quick returned to the ones and twos playing old school and new school selections as people arrived to the park and intermittently throughout the day, that kept the party people dancing all day long.
        Los Chicos Del Mambo sounds like seasoned professionals, despite the fact that they have only been playing together for five months. This is a high energy Latin band from San Fernando Valley. They performed a sizzling set, giving tribute to the nightlife of the 50's and 60's with classic Mambo, Salsa, Cumbia and more! Needless to say the infectious sounds brought out the crowd to their feet as well as Conserving Mervin, the mascot for Long Beach Utilities, to the dance floor throughout their set. They honored several salsa music icons on the following tracks "Quimbara," "Cucala," La Vida es un Carnival," with Reina on lead vocals. Reina was the right person to sing to honor the Queen of Salsa, Celia Cruz. The band continued with "Señor Sereno" by Ismael Miranda and Larry Harlow, with Andy Ocampo front and center on vocals for "Llorarás," by Oscar De Leon, "Todo Tiene su Final" by Hector Lavoe and "Brujeria" by El Gran Combo de Puerto Rico. I'm looking forward to hearing more from Los Chicos Del Mambo as they blaze a trail in the Latin music industry. Reina is the granddaughter of bassist Verdine White of the world famous Earth, Wind and Fire.
        Biscuits and Gravy Live contagious grooves kept the crowd on the dance floor for their lively set of old school funk, R&B, and Soul. They opened with their Intro song in preparation to rev up the crowd to get down with it! The selections performed were "Humpin," "I Just Wanna Be," "Hearsay," "Best of Me," "Keep Your Head to the Sky" and "Devotion" by Earth, Wind and Fire. "It's Your Thang," "Pop That Thang," "Ain't Gonna Hurt Nobody," "Groove Me," and "Payback" as an encore.
        It is no surprise that the ultimate party band, DW3, get invited back each year to perform at the Uptown Jazz Festival to work the crowd into and dance and romance frenzy. If memory serves me right, they have performed at every iteration of the Uptown Jazz Festival. This is a great testament to their artistry and musicianship. The audience was dancing and swaying, hypnotized by their R&B, old school, funk, and Latin fire magic. They opened with "Sweet Baby," and the following selections "Cali Love," "Your Body," Right On," "Let the Music," and "Rapper's Delight" by The Sugar Hill Gang, in honor of the 50th anniversary of Hip Hop. The party continued with "Before I Let Go," "Never Too Much," and "1999."
        The Original Lakeside invaded the festival, opening up with "Raid." The crowd had no choice but to surrender to the classic hits from their catalog. "It's All the Way Live," "Outrageous," and "I Want to Hold Your Hand," were additional tracks played to the delight of the captivated audience.
        The 12th Annual Uptown Jazz Festival celebrated more than a decade of good relaxing vibes, great music, and cultural enrichment, with family, friends, neighbors and visitors, Community! Y'all.