Vince Evans, Daryl Dunn head Rose Bowl Hall
By Earl Heath, Contributing Sports Writer Vince Evans, a pioneer for Black quarterbacks who was named the 1977 Rose Bowl…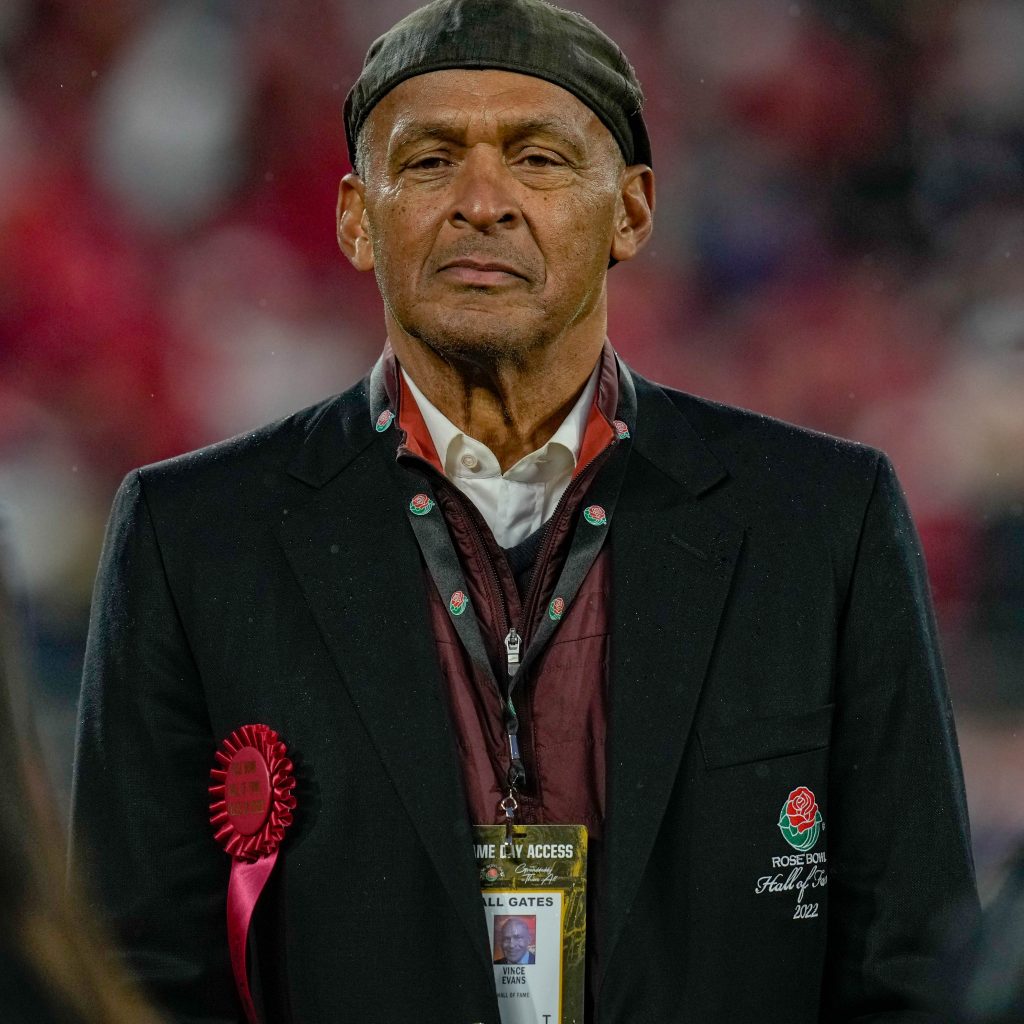 By Earl Heath, Contributing Sports Writer
Vince Evans, a pioneer for Black quarterbacks who was named the 1977 Rose Bowl MVP, has been inducted into the Rose Bowl Hall of Fame.  
He is the 27th Trojan player, coach or administrator elected to the Rose Bowl Hall of Fame
Joining Evans as 2022 inductees were Hugo Bezdek, the only coach to bring three different teams to the Rose Bowl (Oregon, Mare Island Marines and Penn State), former Rose Bowl Stadium CEO, Darryl Dunn and Lorenzo White, a two-time First Team All-American and two-time Big Ten MVP running back at Michigan State. 
Evans became USC's starter in 1975, the year after the Trojans won a national title, but he had a poor season, completing just 31.3% of his passes and throwing 9 interceptions with just 3 touchdowns.  
Coach John McKay, in his final season coaching the Trojans, stuck with Vince despite heated media criticism. USC did finish the season 8-4 despite a 4-game late-season losing skid with the Trojans beating Texas A&M in the Liberty Bowl.  
Under new coach John Robinson, the Trojans dropped their opener in 1976 to No. 8 Missouri, but then won their final 11 games, including three consecutive victories over No. 2 UCLA, No. 13 Notre Dame and No. 2 Michigan in the 1977 Rose Bowl. He led the Trojans to the Pac-8 title in 1976, which earned a spot in the 1977 Rose Bowl Game against Michigan.  
Evans was the 1976 season recipient of the USC Davis-Teschke Award, which is awarded annually to the most inspirational player on the football team and chosen by vote of the varsity lettermen at season's end. 
Dunn spent 27 years working at the Rose Bowl Stadium, including the last 23 as the stadium's CEO. Under Dunn's leadership, America's Stadium hosted countless concerts, international soccer matches, UCLA home football games, the Rose Bowl Game, College Football Championships and CFP Semifinals. Dunn oversaw several stadium renovations, including the locker rooms and the Terry Donahue Pavilion. He helped establish the Rose Bowl Legacy Foundation, which has raised millions of dollars to fund additional stadium upgrades. After leading the Rose Bowl Stadium through the pandemic, Dunn retired in July of 2022.