Williams Finalist for Walter Camp POY Award 
By Earl Heath, Contributing Sports Writer  USC's Caleb Williams in a finalist for another post season award. He's one of…
By Earl Heath, Contributing Sports Writer
USC's Caleb Williams in a finalist for another post season award. He's one of five- finalist for the Walter Camp Player of the Year. has passed for 3,712 yards and 34 touchdowns for the fourth-ranked Trojans (11-1), who earned a berth in the Cotton Bowl against Tulane. The Junior from Washington D.C. has also scored 10 rushing touchdowns.
He's joined by Max Duggan (TCU), Hendon Hooker (senior, Tennessee), C.J. Stroud (Ohio State. Also running back Blake Corum (Michigan)is a finalists. The junior, has rushed for 1,463 yards and 18 touchdowns for the second-ranked Wolverines (12-0), who will play in the College Football play-off  Game He has eight 100-yard rushing games this season.
He and the Wolverines will square off against TCU in the Fiesta Bowl Dec-31.
Duggan has led the Horned Frogs to a 12-1 record and berth in the Big 12 championship game where they came up short. The junior has thrown for 3,070 yards and 29 touchdowns, while adding 294 rushing yards and five touchdowns on the ground.
Hooker had a hellacious is year before an injury   passed for 3,135 yards for 27 touchdowns for the seventh-ranked Volunteers.  Hooker has also rushed for 430 yards and five touchdowns.
Stroud has passed for 3,340 yards and 37 touchdowns for the fourth -ranked Buckeyes (11-1) who will take on Top ranked Georgia in a Play-off semi-final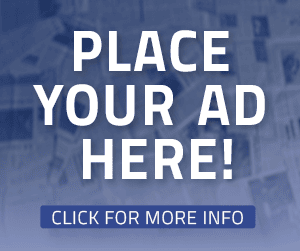 Walter Camp, "The Father of American football," first selected an All-America team in 1889. Camp – a former Yale University athlete and football coach – is also credited with developing play from scrimmage, set plays, the numerical assessment of goals and tries and the restriction of play to eleven men per side.  The Walter Camp Football Foundation – a New Haven-based all-volunteer group – was founded in 1967 to perpetuate the ideals of Camp and continue the tradition of selecting an annual All-America team. Visit Stroud .
The Walter Camp Football Foundation is a member of the National College Football Awards Association (NCFAA). The NCFAA was founded in 1997 as a coalition of the major collegiate football awards to protect, preserve and enhance the integrity, influence and prestige of the game's predominant awards. The NCFAA encourages professionalism and the highest standards for the administration of its member awards and the selection of their candidates and recipients. Visit www.ncfaa.org.