California Black Media Political Playback: News You Might Have Missed
Your roundup of stories you might have missed last week.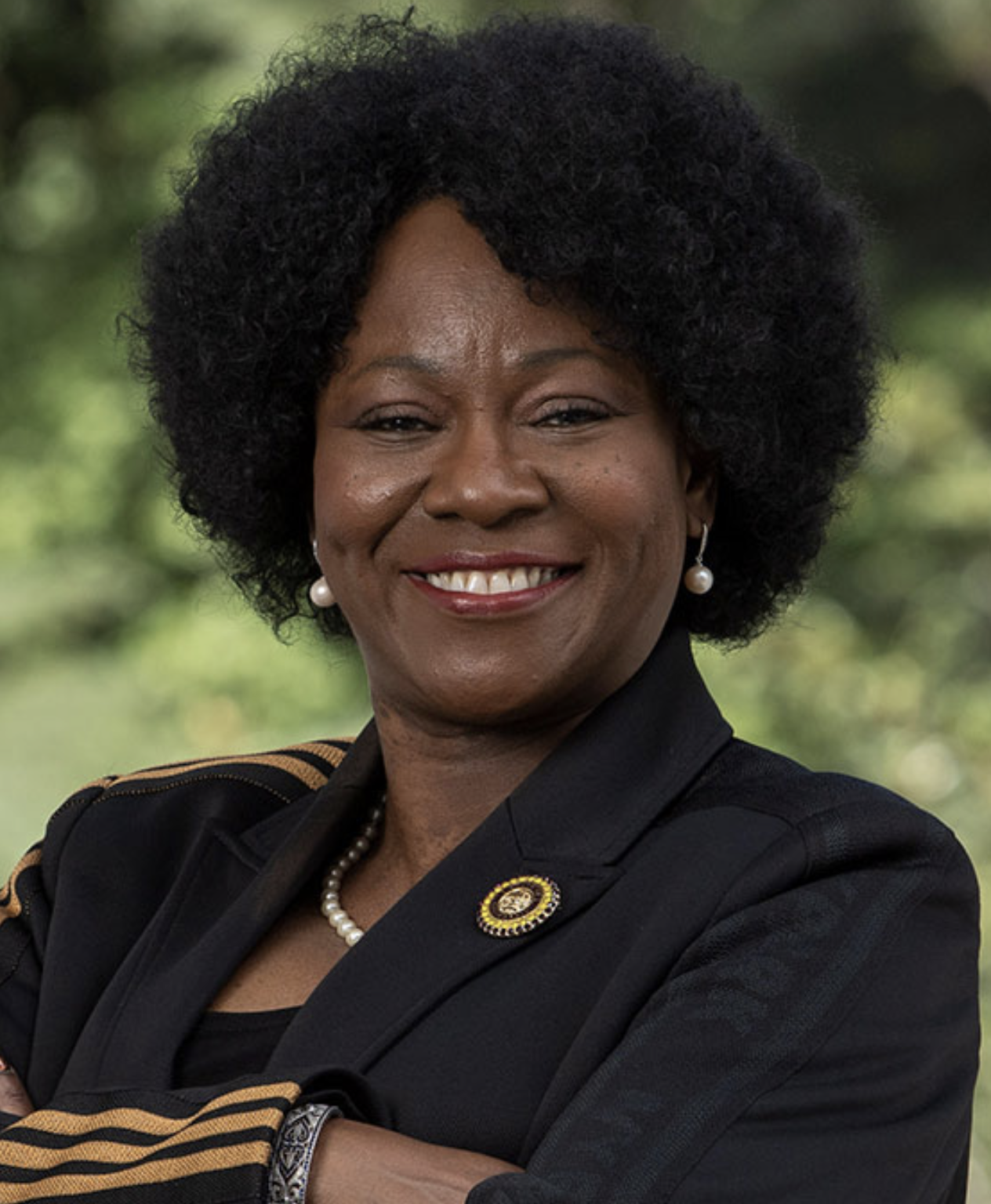 Joe W. Bowers Jr. and Edward Henderson | California Black Media
Your roundup of stories you might have missed last week.
__
Mayor Karen Bass Announces New Task Force Focused on Organized Retail Theft
On Aug. 18, Los Angeles Mayor Karen Bass, the Los Angeles Police Department (LAPD) and regional law enforcement leaders — including Los Angeles County Sheriff Robert Luna — announced a new regional law enforcement task force created to address organized retail crimes in the greater Los Angeles region. 
Luxury retail brand flagship stores and high-end retailers such as Nordstrom's and Bloomingdale's throughout L.A. and neighboring cities have been subject to an increasing number of brazen heists described as "smash & grabs" and "grab & gos." 
"What we've seen over just the past week in the City of Los Angeles and in surrounding regions is unacceptable, which is why today we are here announcing action," said Mayor Bass. "No Angeleno should feel like it's unsafe to go shopping and no Angeleno should feel like it's unsafe to open a business in Los Angeles or Los Angeles County. This task force will aggressively investigate these incidents and hold individuals that are responsible for these crimes fully accountable."
The task force includes the LAPD, the Los Angeles Sheriff's Department, California Highway Patrol (CHP), Glendale Police Department, Burbank Police Department, Beverly Hills Police Department, Santa Monica Police Department, U.S. Marshals Apprehension Task Force, and Federal Bureau of Investigation Apprehension Task Force. 
The task force will partner with prosecutors from the Los Angeles County District Attorney's Office, the Los Angeles City Attorney's Office and the California Attorney General's Office.
"Law enforcement is all about partnership – and the CHP is proud to be a good partner to Los Angeles," added CHP Commissioner Sean Duryee. 
__
Atty. Gen. Bonta: California's Deaths-From-Guns Rates Are Lower Than Most of The Country
Last week, the California Department of Justice's Office of Gun Violence Prevention (OGVP) released their August data report of gun violence in the state. According to the report, California's gun death rate is 43% below the national average. If the gun death rate in the nation matched California's over the last ten years, nearly 140,000 gun deaths could have been avoided. 
Attorney General Rob Bonta credits this lower percentage to California's gun laws and prevention policies. 
"The time for thoughts and prayers alone has come and gone. Enough became enough so long ago that it's now merely a faint memory. The time for action is now," said Bonta in a letter featured in the report. "The progress we've made is undeniable, but it's hardly finished."
In recent years, the nation has lost an average of 45,000 people to gun violence per year. Additionally, people in the United States have a 25 times higher chance of being killed by a gun than people living in other high-income countries. 
In California, "from 2016-2021, there were 69,136 gunshot wound incidents in California that resulted in death or required urgent medical attention in the form of hospitalization or emergency department care," according to the report. 
__
Asm. Tina McKinnor and Colleagues Ask Gov. Newsom to Intervene in State Employee Pay Negotiations
Tensions are flaring over ongoing contract negotiations between government employee unions and the state. Some are deadlocked. 
The delays have prompted Assemblymember Tina McKinnor (D – Inglewood), who is a member of the California Legislative Black Caucus and other lawmakers to write a letter asking Gov. Gavin Newsom to intervene. 
"State workers play a crucial role in all of California's programs," lawmakers said in the letter dated Aug. 14. "To achieve your Administration's goals, such as combating climate change, ensuring accessible and affordable healthcare, and improving our transportation infrastructure, it is crucial to retain public workers who can effectively implement these vital programs and policies. Unfortunately, without a new contract many of these workers' economic futures, and our ability to retain them as employees, are in jeopardy."
__
California's 2023 Hall of Fame Inductees Include Two Black Americans, Singer Etta James and Athlete Archie Williams
Two Black Americans are members of the class of California's 2023 Hall of Fame Inductees. 
Iconic singer Etta James and decorated track and field athlete Archie Williams join five other inductees set to receive the honor posthumously during a virtual ceremony, according to Newsom and his wife, First Partner Jennifer Siebel Newsom. 
"The outstanding legacy of this group has and will continue to embody what it means to be a Californian," said Gov. Gavin Newsom in a statement. "There is no doubt their legacies will continue to live on and inspire millions across our state for generations to come."
Born Jamesetta Hawkins, 'Etta James' became the stage name of the Los Angeles based singer who performed in various genres including blues, jazz, gospel, R&B, soul, and rock & roll. Her most popular recordings included "At Last," "I Just Want to Make Love to You," and "A Sunday Kind of Love."
Archie Williams won an Olympic gold medal in 1936 for the 400-meter race in Berlin after completing his freshman year at UC Berkeley. The track star also set a world record at the NCAA Championships running it in 46.1 seconds. 
The induction ceremony will be held Aug. 22 at 6 p.m. P.T. and will be livestreamed on X, formerly known as Twitter and on YouTube. 
__
Federal Gov't Is Providing Resources to Help Universities and Colleges to Lawfully Promote Racial Diversity 
The U.S. Department of Education's (ED) Office for Civil Rights and the U.S. Department of Justice's Civil Rights Division are jointly releasing resources to help colleges and universities lawfully pursue diversity in their student bodies.
The departments have issued a Questions and Answers resource to help colleges and universities comply with the Supreme Court's decision that ruled affirmative action unconstitutional.
"Educational institutions must ensure that their admissions practices do not create barriers for students based on any protected characteristics, including race," said Assistant U.S. Attorney General for Civil Rights Kristen Clarke. 
The resource gives examples of how colleges and universities can lawfully take to achieve a racially diverse student body. Examples included targeted outreach, recruitment, pathway programs, evaluation of admission policies, and retention strategies and programs. 
The ED will release a report in September that showcases practices to build inclusive, diverse student bodies, including how colleges can give thoughtful consideration to measures of adversity when selecting among qualified applicants. This includes the economic status of a student or their family, where a student grew up, and personal experiences of hardship or discrimination, such as racial discrimination, in their admissions process.
__
FBI Arrests and Charges 10 Antioch and Pittsburg Police Officers
After a two-year investigation, federal prosecutors charged 10 Antioch and Pittsburg police officers with crimes that included excessive force, fraud and conspiracy to distribute steroids. 
The morning before the announcement last Thursday, federal agents arrested the officers in the two Contra Costa cities. The feds also conducted similar law enforcement raids in Texas and Hawaii. 
"Police officers take an oath," said U.S. Attorney Ismail Ramsey said at a press conference in San Francisco. "The indictments unsealed today paint a picture of officers who have violated that oath."
In May, California opened its own investigation into allegations that Antioch Police Department officers exchanged racist and homophobic text messages. 
__
With a $73 Million Investment, California School Playgrounds Will Get Greener
California school playgrounds will be become more eco-friendly soon. 
Under a new program called "Less Asphalt, More Trees," the state will invest $73 million to make school campuses greener. 
"The days of hot asphalt playgrounds at schools are ending," read a post from Gov. Gavin Newsom's office on X, formerly known as Twitter. 
 "To protect kids from extreme heat, we're investing a total of $120 million to transform our schools and make it safer for kids to be active outside," the post continued.