Families Speak Against The Unjust Killings By Kern Law Enforcement
The docu-series "Killing County" launched its first season earlier this month focusing on a string of killings from the Bakersfield Police Department and Kern County Sheriff's Office. Families in the documentary told their stories of losing brothers, husbands, and children unjustly.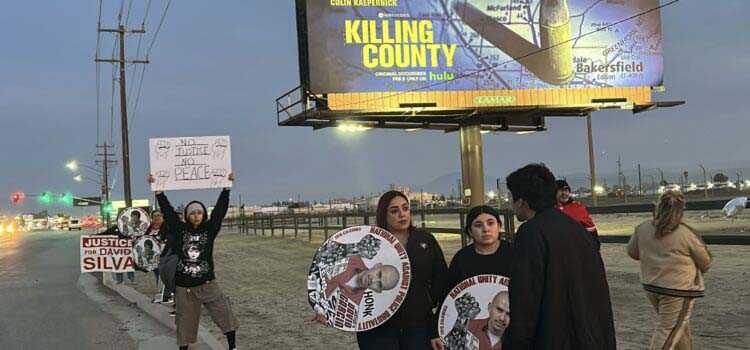 By Janell Gore | South Kern Sol
The docu-series "Killing County" launched its first season earlier this month focusing on a string of killings from the Bakersfield Police Department and Kern County Sheriff's Office. Families in the documentary told their stories of losing brothers, husbands, and children unjustly. 
Following the release of the docuseries the families involved and community members who have also been impacted by Kern law enforcement gathered to protest and demand accountability. 
"All of us families literally suffer because of these cops and it's just like, they throw something in our face like it's justified," said Nicole Ramirez who is in the documentary and sister of Jorge Ramierez who was murdered by the BPD. "How? How is it justified? When are they ever going to hold people accountable?"
Nicole was a main organizer of the protest and said through telling her story and protesting she hopes to save a life. 
"If we can save somebody's life because of all the things we've been through that's what we're gonna do. We're gonna change things because nobody should feel the pain that we felt over these last years. It's been almost 10 years and it feels like it just happened," said Nicole. 
In the documentary is it shown that in an attempt to get rid of his case, Jorge was working as an informant with BPD, and due to poor communication among the officers Jorge was killed by BPD.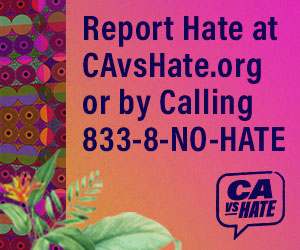 Stories like what the Ramirez family experienced are far from rare in Kern County. Jorge contacted the police in an attempt to help them and others have contacted the police for help only to be harmed. 
Martin Higuera spoke about the need for the police to be abolished and also recounted stories his own family has experienced with calling BPD. 
"I've had family call the police before for domestic disputes and things. The police would always escalate tension and cause harm to one of my family members. Limbs have been broken and have had to deal with that for weeks in the hospital. It would financially hurt my family a lot," said Higuera through tears.
Higuera hopes that as people watch the docu-series and learn more about the practices of BPD and KCSO that it leads to abolishment. 
"I hope that people see this docu-series and come away with the realization that the Bakersfield Police Department and the Kern County Sheriff's office cannot be reformed and they must be replaced. We must abolish the police. 
Laura Serna, daughter of Franciso Serna, a 73-year-old man killed by BPD was also present at the protest. The docuseries explains that her father had dementia and was killed walking toward the police with a crucifix in his robe pocket at his home. The department was aware that he had dementia because according to Laura they had been there several times because Francisco would set off the home alarm. The docu-series showed that it was documented he had dementia when they were called out by a neighbor. 
"I don't like that the sheriff is saying that we're lying I guess… that's sick of him. We need to just get rid of him. Put term limits and get him out. He and the DA are just harming our community and they don't care about minorities and I am here because I want to hold them accountable," said Laura. 
Another family who decided to come to the protest and tell their story is the family of David Garcia. Garcia was killed in his home in Wasco in 2015 in front of his wife and children after the wife called for help because Garcia was attempting to kill himself. 
Denise Bonilla, Garcia's wife, was compelled to go out after seeing that people were starting to see the issues in Kern County.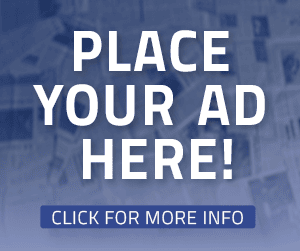 "Seeing that there's actually a lot of families out here and there's actually something coming out of it. It's not just hidden like it used to be where nobody knew and everybody thought oh they have this coming or it's their fault they're gone. There's a lot of support out here now," said Bonilla. 
Bonilla stated that the called the police when her husband was having a mental breakdown and trying to kill himself. She explained that at that time she had already taken the knife from Garcia and wrapped his writs in paper towels where he was bleeding. 
"He did have a warrant out for his arrest so when officers got there he got scared and got up and when he stood up they shot him four times in the back and he was dead in front of my three children," said Bonilla. 
As Bonilla was crying retelling her story she said she wants people to know that having a criminal record or mental health issues doesn't justify being killed unjustly. 
"No one deserves to be shot in the back and especially not in front of their children and still handcuffed after being murdered," said Bonilla. 
Bonilla explained that her husband's body was left on the floor for hours while the officers investigated and they did not try to resuscitate him. Deputy Robert Reed with KCSO is who killed Garcia. 
Bonilla stated that since this it has been hard for her family resulting in them not trusting the police and having mental health issues after being traumatized. She expressed that the anger will never go away. 
"There is no safety because who do you call when you've experienced calling 911 for help and then this happening? Who do you call? You can't call 911 when you are in trouble because you fear the worst," said Bonilla.
Present with Bonilla was her daughter Dulce Garcia who was only 10 years old when she saw her father die.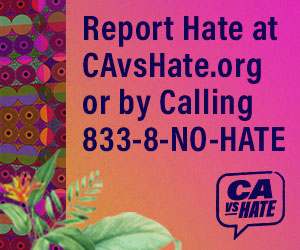 "I thought you guys were supposed to protect and serve us but you guys took away the one person that was supposed to protect and love me unconditionally," said Dulce. "You guys took him away. I didn't get to dance with him for my quinceanera, he won't be able to walk me down the aisle for my wedding. You guys took that away from me. Robert Reed took away my dad from me.