Rams Drop Second Preseason Game to Raiders 34-17
Despite some bright spots, Rams lose their second preseason game of 2023 by a score of 34-17 to the Las Vegas Raiders Saturday night at Sofi.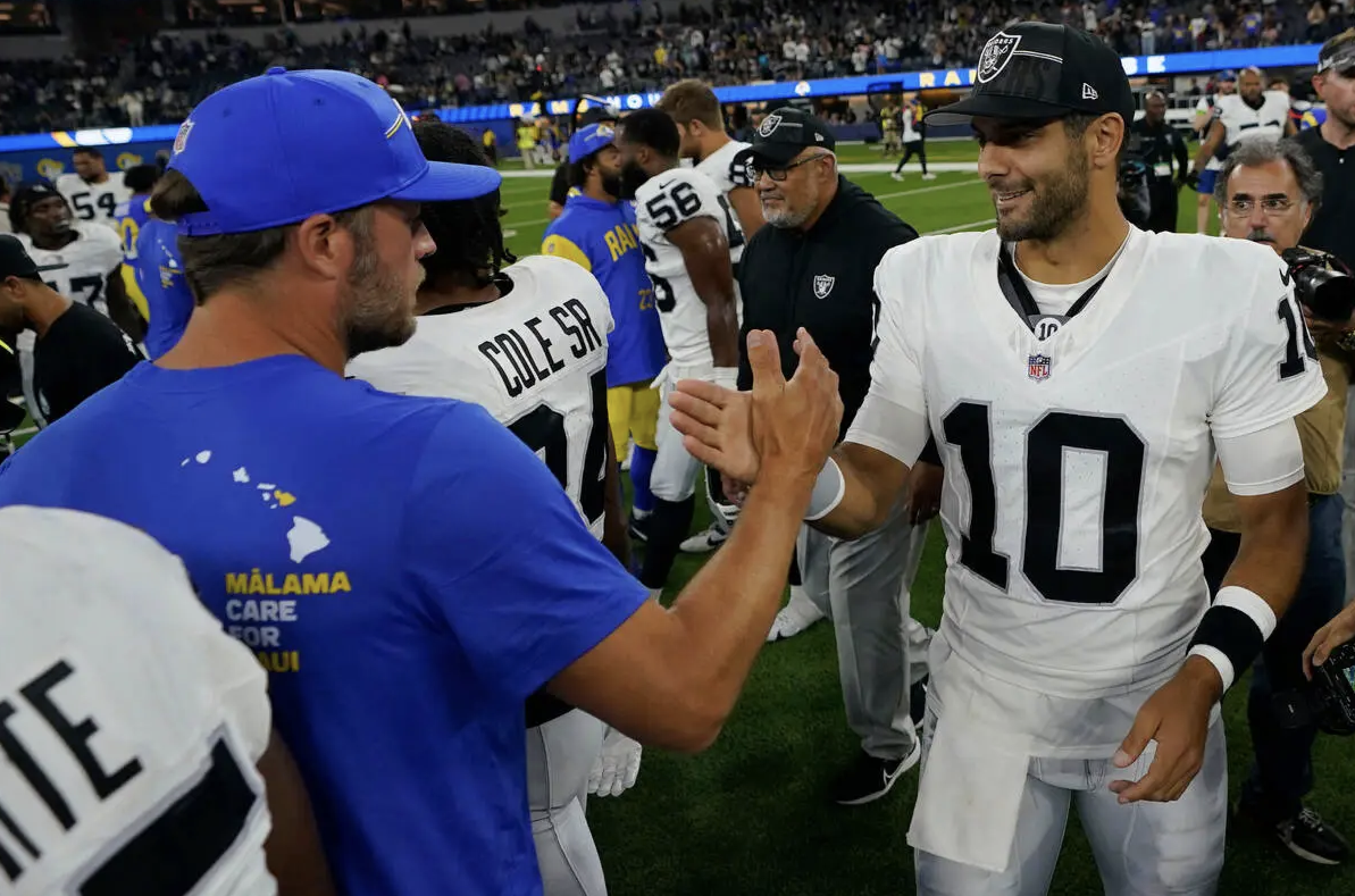 By Austin Gage | Contributing Sports Writer
Despite some bright spots, Rams lose their second preseason game of 2023 by a score of 34-17 to the Las Vegas Raiders Saturday night at Sofi.
For the second straight week, the Los Angeles Rams fell by an identical score of 34-17, this time to the Las Vegas Raiders. In a Sofi Stadium that was greatly taken over by a sea of Raider fans, the Rams failed to grab their first preseason in their second try. 
Unlike the Rams, the Raiders started the game with some starters that are expected to be first team contributors including starting quarterback Jimmy Garappolo, who signed a large three year, $72.75 million contract in the offseason, second round rookie tight end Michael Mayer out of Notre Dame, and even offseason free agent acquisition wide receiver Jakobi Meyers. Despite this, the success story of the night belonged to fourth round rookie quarterback Aidan O'Connell out of Purdue. O'Connell continued his preseason success with another fantastic outing Saturday night; he threw for 163 yards and two touchdowns on 11 for 18 passing in relief of veteran quarterbacks Garappolo and 37-year-old Brian Hoyer.
For Los Angeles, fourth round rookie quarterback Stetson Bennett played a majority of the game and had his highs and lows. Finishing the game with 142 yards through the air on 15 of 24 passing to pair with a costly interception and a rushing score, Bennett definitely made the competition for the backup quarterback position interesting between him and veteran Brett Rypien. Fellow former Georgia Bulldog and Super Bowl champion Matthew Stafford is set in stone as the starter as he enters his 15th campaign overall (third with the Rams).
The Raiders started off very strong on their first drive with Garappolo in at QB as running back Brandon Bolden capped off a five minute drive with a seven yard touchdown rush. It seemed as if the Rams' run defense struggles from last week, a matchup where they allowed over 200 yards on the ground to the Chargers, were once again present as Las Vegas pounded the rock with relative ease on the opening drive. Garappolo also completed a beautiful lob pass for 18 yards to fellow free agent pickup Meyers, a sight that Raiders' fans hope to see continue come regular season.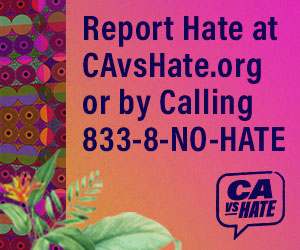 While the Rams couldn't get anything going on offense in their first two drives, a big time play was made on the other side of the ball during the Raiders' second drive by rookie cornerback Tre Tomlinson. Tomlinson, who played well in his first career game last week, perfectly broke up a pass that was destined for the hands of Las Vegas' Phillip Dorsett and saved a potential touchdown. Tomlinson is fighting for a starting role on a Rams defense that will look much different than last seasons'.
Another continued bright spot this preseason was linebacker Keir Thomas II, who added another sack Saturday night to complement a one and a half sack/two tackle for a loss performance against the Chargers last week. The second year player from Florida State is one of many players that is fighting for a roster spot and to avoid being cut in a week when the Rams cut down to a 53 man roster for the start of the regular season.
Los Angeles was finally able to erase the zero on the scoreboard after a promising drive stalled out early in the second quarter, cutting the Raiders lead to 10-3. Bennett showed trust in rookie fifth round tight end Davis Allen out of Clemson on the drive with a leaping 15 yard grab extending a series that would end in a Tanner Brown field goal. Allen tallied eight catches for 53 yards overall in the contest.
"I thought he did a nice job being able to run some tough, hard-earned yards especially when he's catching some underneath throws," McVay said after the game about Allen, "You can see he's got a big catch radius, good, soft hands, so I was really pleased with him."
More Rams success was quick to follow on the ensuing Raiders' possession, as the veteran Hoyer made his biggest mistake of the game. Targeting the Fighting Irish product Mayer, Hoyer's pass was lurked by leaping linebacker Jacob Hummel in an outstanding display of athleticism. Hummel would go on to scamper in the end zone to complete the pick six and level the game overall at a score of 10-10. 
With a new wave of momentum, the Rams stopped the Raiders on their next two offensive possessions and seemed to be taking control of the game. The Raiders could not convert a fourth down opportunity and Los Angeles had a chance to take the lead right before halftime.
However, Bennett's pass attempt targeting wide receiver Tyler Johnson was overthrown in a sort of miscommunication and intercepted by safety Isaiah Pola-Mao. Pola-Mao, a former USC Trojan, was able to race to the endzone untouched and made sure that the Raiders would enter halftime with a lead. The big play marked the second interception returned for a touchdown in just about seven minutes of game time. 
"It was completely my fault. I thought [Johnson] was going to run a different route than he did and anticipated it. And he ran the one that was called, and I threw the one that wasn't, and I paid for it," Bennett admitted later.
Needing a turnaround in the second half for a second straight week, a Rams' potential comeback bid was almost toasted as Raider cornerback Amik Robertson nearly picked off a Bennett pass attempt early in the third quarter. Despite a third down conversion by veteran wide receiver Demarcus Robinson, himself an ex-Raider, the Rams were forced to give the ball back to the black and silver.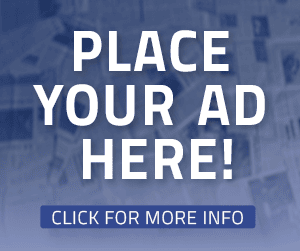 Quarterback O'Connell's entrance into the game proved to be successful for another week in a row for the Raiders as he led an impressive touchdown scoring drive that included a tight-window completion to rookie wide receiver Tre Tucker and a corner-of-the-endzone snag by wide receiver Cam Sims. As Las Vegas pushed the lead to 27-10, the countless number of Raider Nation supporters erupted. 
Knowing that a score was desperately needed, Bennett was able to cap off an 11 play drive with a four yard rush. Calling his own number and tucking it for himself, he was able to bounce outside and use his mobility to sneak just inside of the end zone marker. Bennett's underrated mobility is something to keep an eye out for in Los Angeles' preseason finale against Denver and for the rest of the season if given an opportunity.
Unfortunately, that would mark the final Rams score of the night and an O'Connell-led Raiders offense tallied another touchdown on his second passing touchdown of the night to extend the lead to 34-17. O'Connell, who routinely put up big passing numbers at Purdue in his collegiate career, is looking like a potential steal for a Raiders team with much more uncertainty around the quarterback position than in years past due to the departure of longtime starter Derek Carr.
While the Rams seemed to shore up some of the leaky run defense highlighted in last week's loss to the Chargers with only 98 yards given up on the ground Saturday night, they gave up 342 in the air. The Raiders, on the other hand, held Los Angeles to just 148 passing yards and 76 rushing yards. 
Up next for the Rams is the preseason finale against the Denver Broncos at Empower Field on August 26th. They will kick off their regular season in Seattle against the Seahawks on September 10th.