Women's Hoops contribute to CSUDH History 
"Coach Bonner and the team deserve all the congratulations," said CSUDH President Thomas Parham.  "This is really a historic year for them – to be 28 and 2 going into the tournament, to be ranked within the top 5 in the nation, at number 4, to be the number one seed in the Western Region. And if you look around at the legacy that this campus has created, for us to be hanging a banner in the fall for the conference championship, and another banner to say we've been to the NCAAs. That's pretty good!" 
By Earl Heath, Contributing Sports Writer
The success of the Women's basketball team has created a lot of buzz on campus, around So Cal and Nationally. This also brings attention to CSUDH and its contribution to the world on the academic stage. 
"Coach Bonner and the team deserve all the congratulations," said CSUDH President Thomas Parham.  "This is really a historic year for them – to be 28 and 2 going into the tournament, to be ranked within the top 5 in the nation, at number 4, to be the number one seed in the Western Region. And if you look around at the legacy that this campus has created, for us to be hanging a banner in the fall for the conference championship, and another banner to say we've been to the NCAAs. That's pretty good!" 
The university has an enrollment of more than 17,000 students, comprising 15,873 undergraduates (89.4%) and 1,890 post baccalaureates. About half of all students identify as the first in their families to go to college. 
 CSUDH is one of the most ethnically and economically diverse universities in the western United States.  It is consistently ranked nationally as a top degree producer for minority students, including graduating more African American students than any public university in California.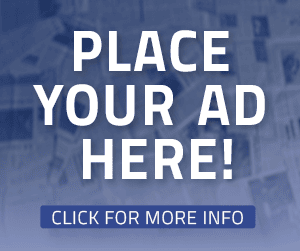 CSUDH has been design be a Hispanic -Serving Institution and is a member of the Computing Alliance of Hispanic-Serving Institutions. Its College of Education & College of Arts and Humanities offers training in Spanish for bilingual education teachers. The University has the third largest percentage of Latino Americans that are not Mexican-American in the CSU system. (Latino Americans with heritage from the Caribbean, Central America, South America).  
Along the way it has produced five mayors that include Long Beach Mayor Rex Richardson, Compton Mayor Emma Sharif, Carson Mayor Lula Davis-Holmes, Hawthorne Mayor Alex Vargas, and LA's newest Mayor Karen Bass. 
The CSUDH women's track and field 4X4 relay team won the NCAA Division II Championship in 2011. 
The CSUDH women's soccer team won the 1991 NCAA Division II Championship, defeating Sonoma State 2–1 in the final. The CSUDH softball team won the NCAA Division II in 2022. 
The men's golf team has claimed titles in 2015, 2016, 2018, and 2019 PGA Works Collegiate Golf Championship, a tournament open to Historically Minority Colleges. 
Coach Bonner summed up the teams goals this season and what it means to CSUDH: "They (team) are also hoping that this run helps to continue to reiterate the narrative that DH is a campus to be a part of and to show the greatness that it can provide. They love this school and want to continue to represent it athletically, academically, and nationally."